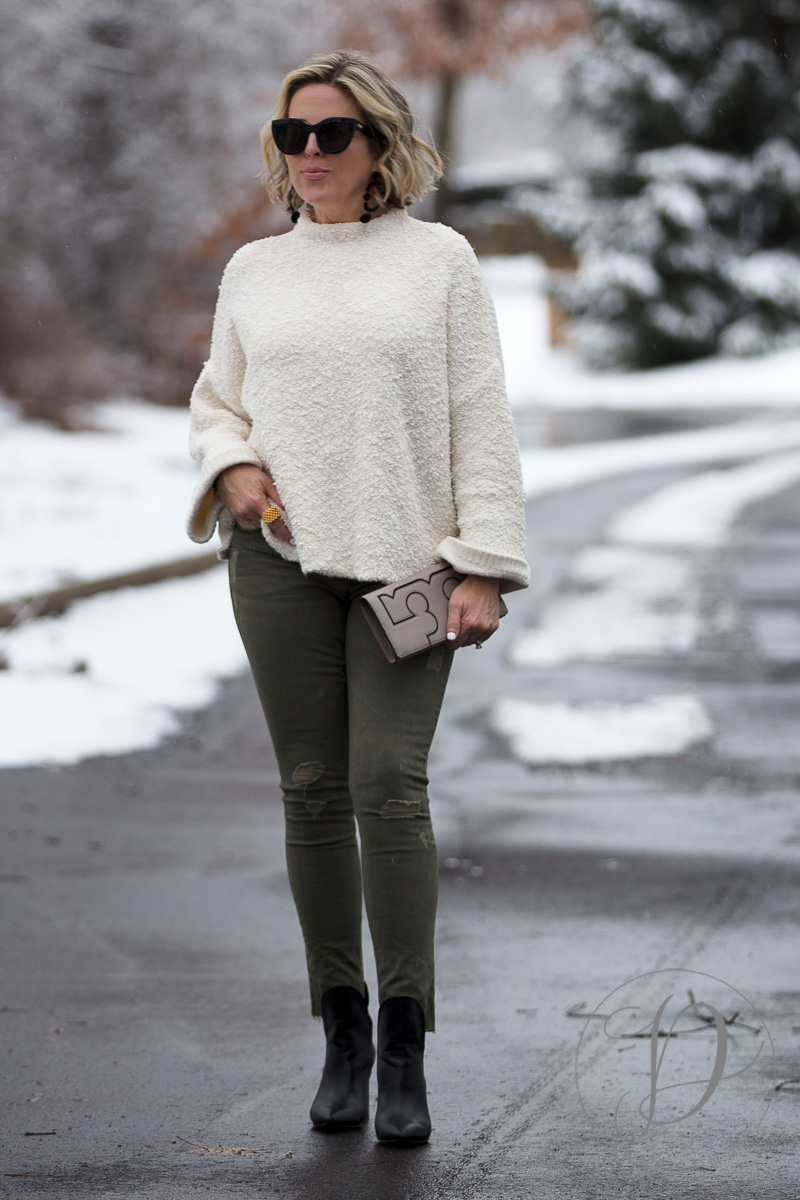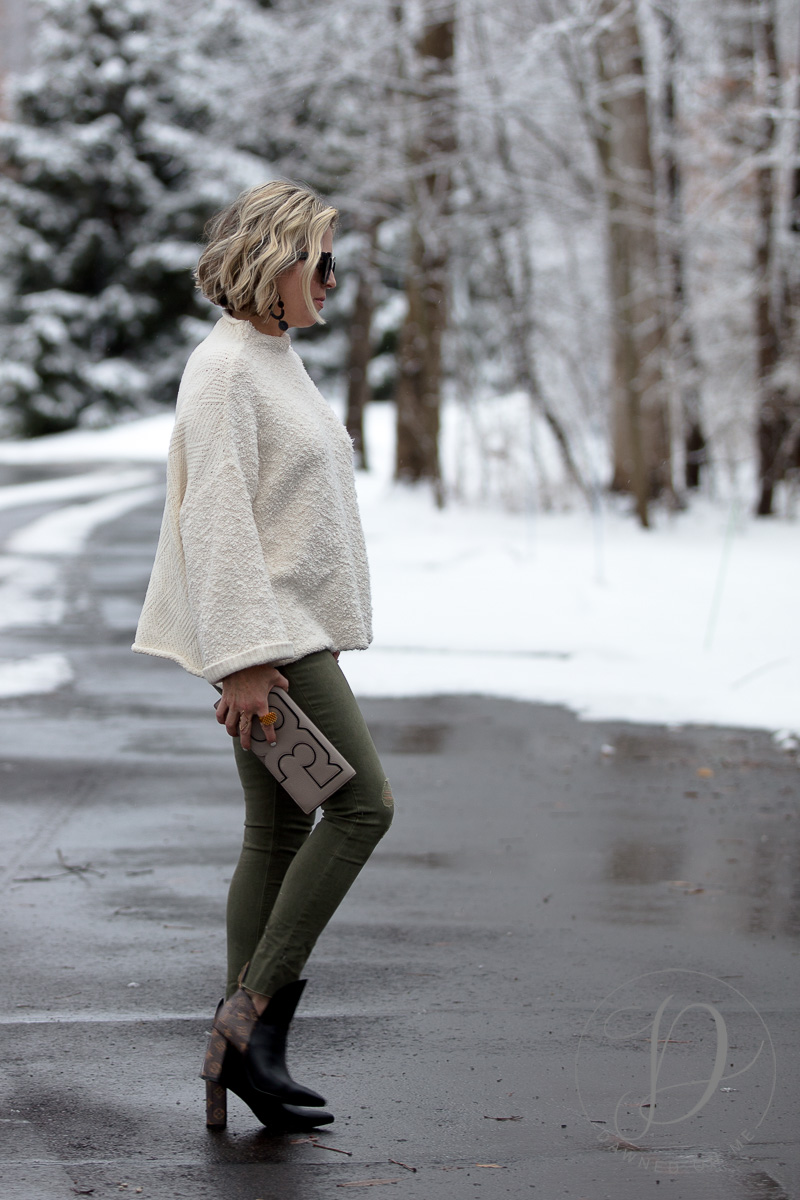 While most of us have our eyes on Spring styles, I am a sucker for a good sale and wanted to make sure to share this recent shoot featuring my Free People Cuddle Up Sweater on Major sale here!  This has been one of my favorite sweaters this season and what's so nice is that the colors it's available in, transition so nicely into the Spring season.  Here in Northern Indiana/SW Michigan, cool and chilly weather often hangs on well into May!  This is the perfect sweater for those cooler days when you don't need a big coat but you still need something ample enough to stay warm.  Also, these Le Specs here are my new favorite sunglasses!!  Nordstrom can't keep them in stock.  If they are in stock and you like them, grab them.  They are super comfy, nice weight and quality and they are very dark for bright, sunny days!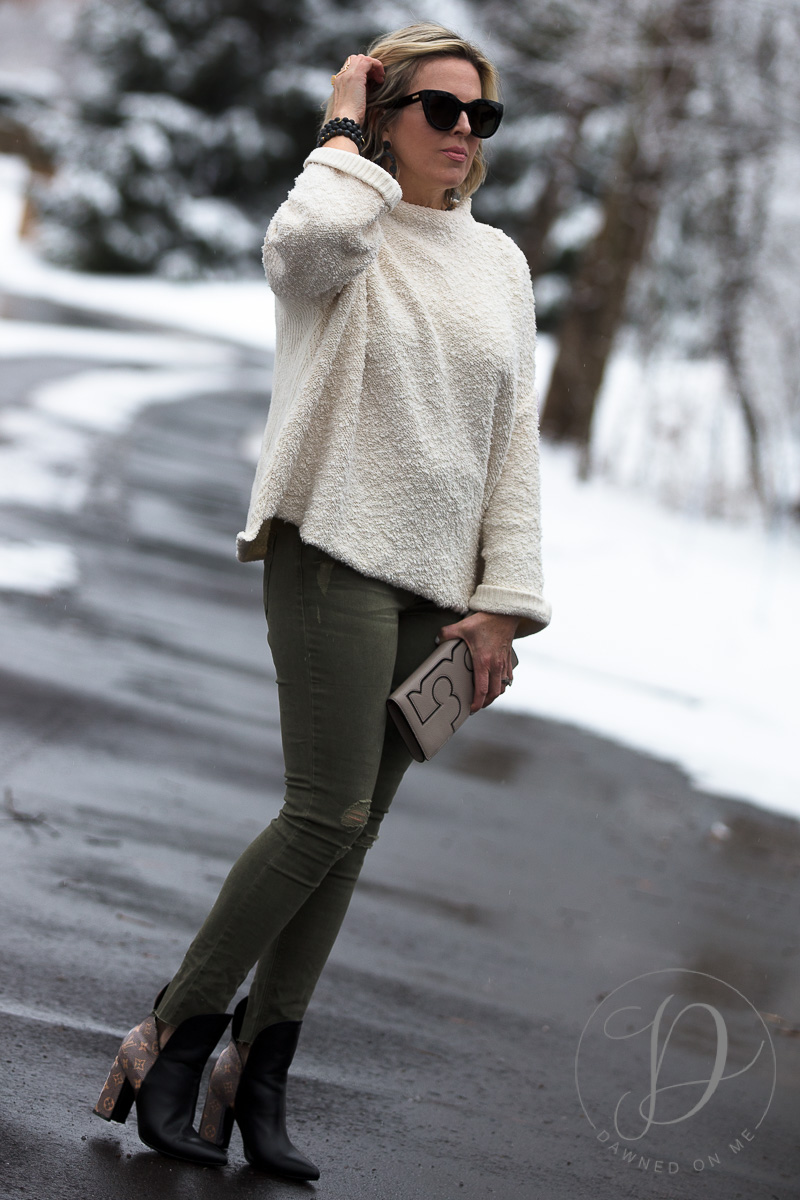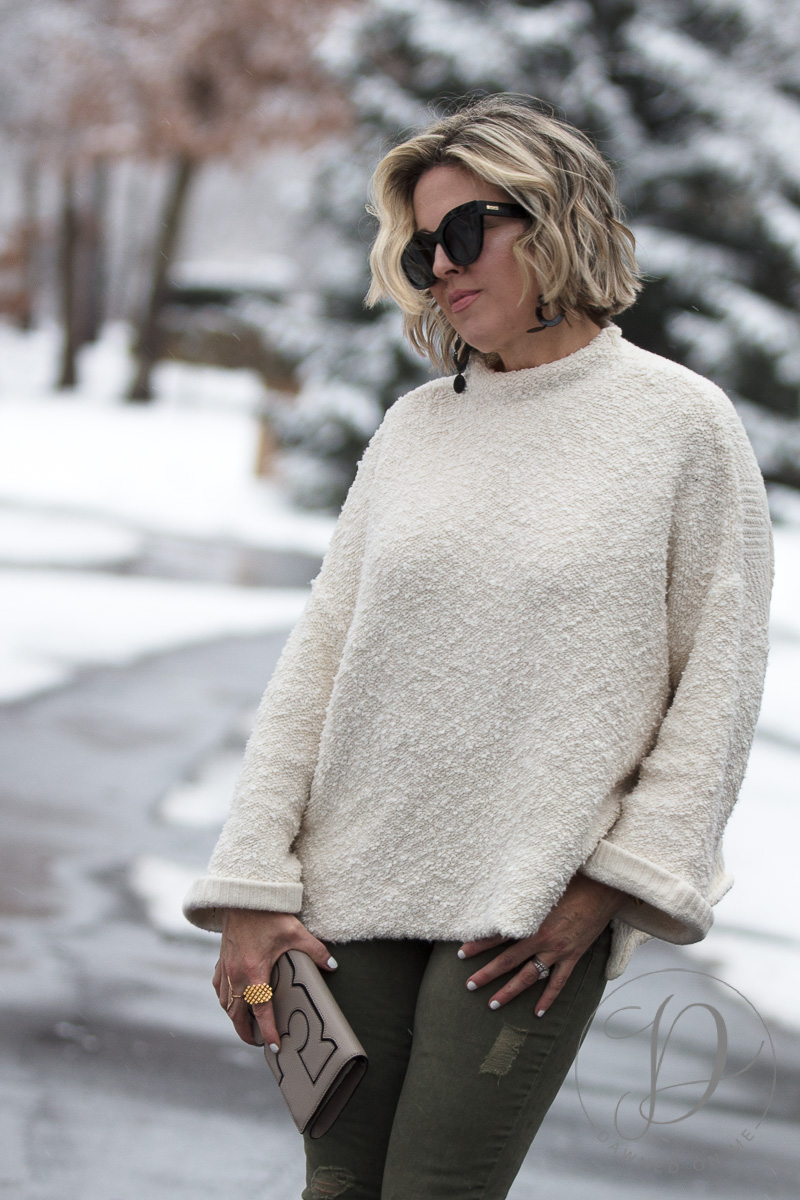 One of the things I love about this sweater is the varying textures it offers!  The front is a chunky, nubby knit and the back  has a cool textured pattern and the folded sleeves have yet another texture.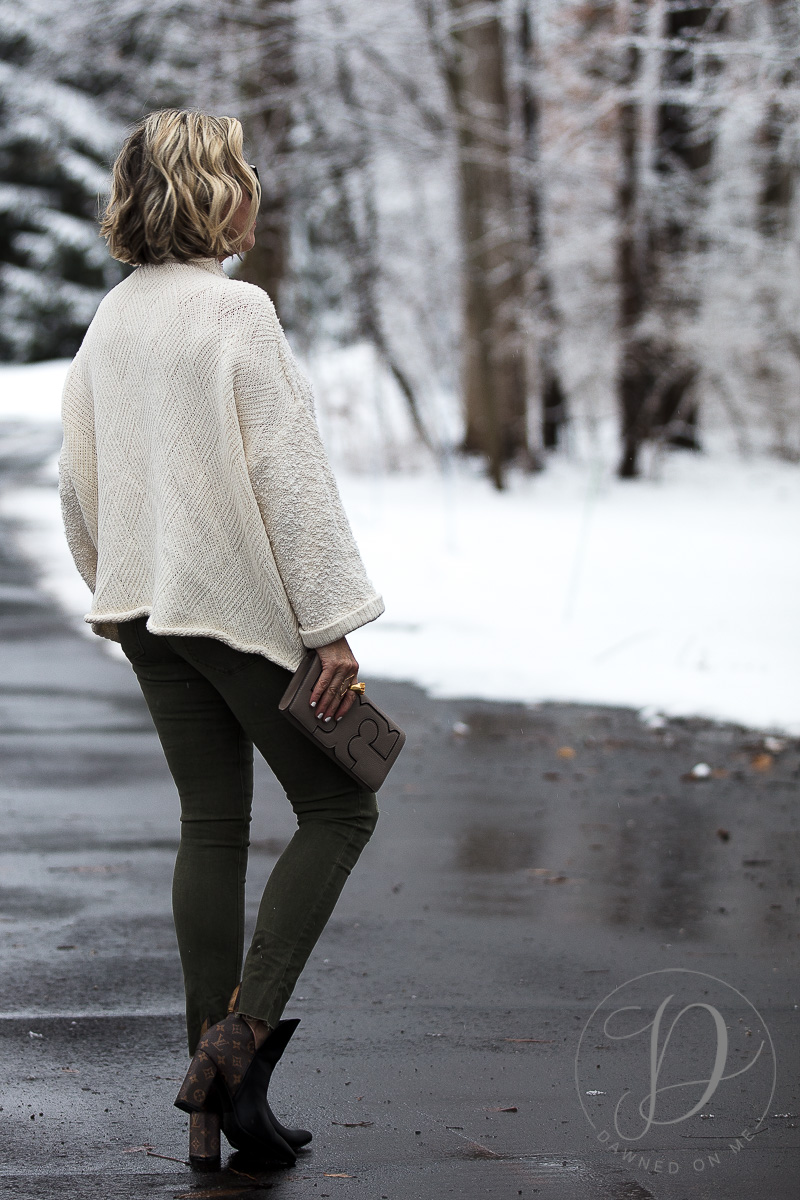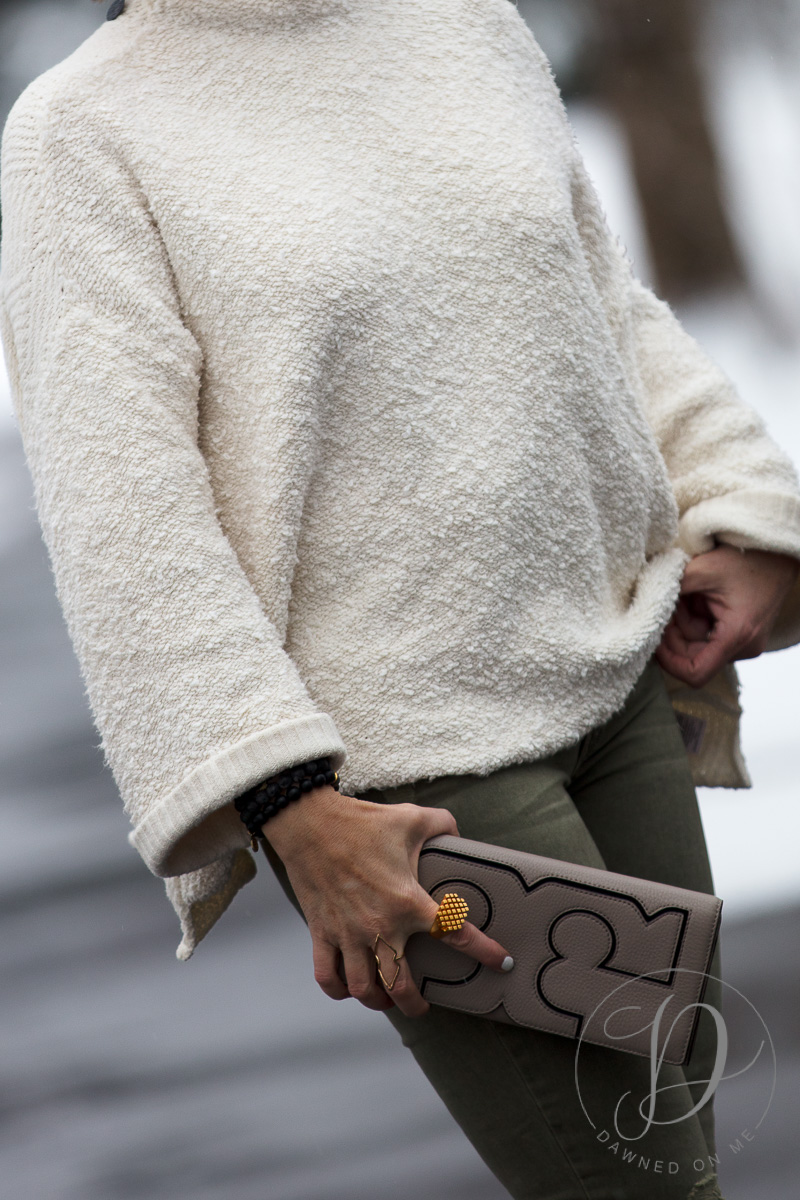 Speaking of great transitional sweaters on sale I have to remind you about this AWESOME crochet knit sweater from my  blog post here.  It's also on sale!! I already have it packed for Spring Break!!  It looks awesome over a bathing suit too!  It's so unique and crafted beautifully!  Both these sweaters are 60 percent off today!  It has taken them forever to come down in price.  I got the crochet sweater back in July last year!
I hope you are having a wonderful Valentine's day.  We're also observing Ash Wednesday today which makes the day a bit wacky. As I write this, I'm monitoring the news and my heart sinks to see ANOTHER mass shooting. I have no words.
Free People Cuddle up Sweater Here | Free People Crochet Sweater Here | Le Specs Sunnies Here | Denim-Express, sold out – Similar Here and Here | Tory Burch Clutch – old but here on Ebay! | Double Spare Ring Here – email then and they'll make you one if it's sold out | Spike Tory Burch Ring Here |