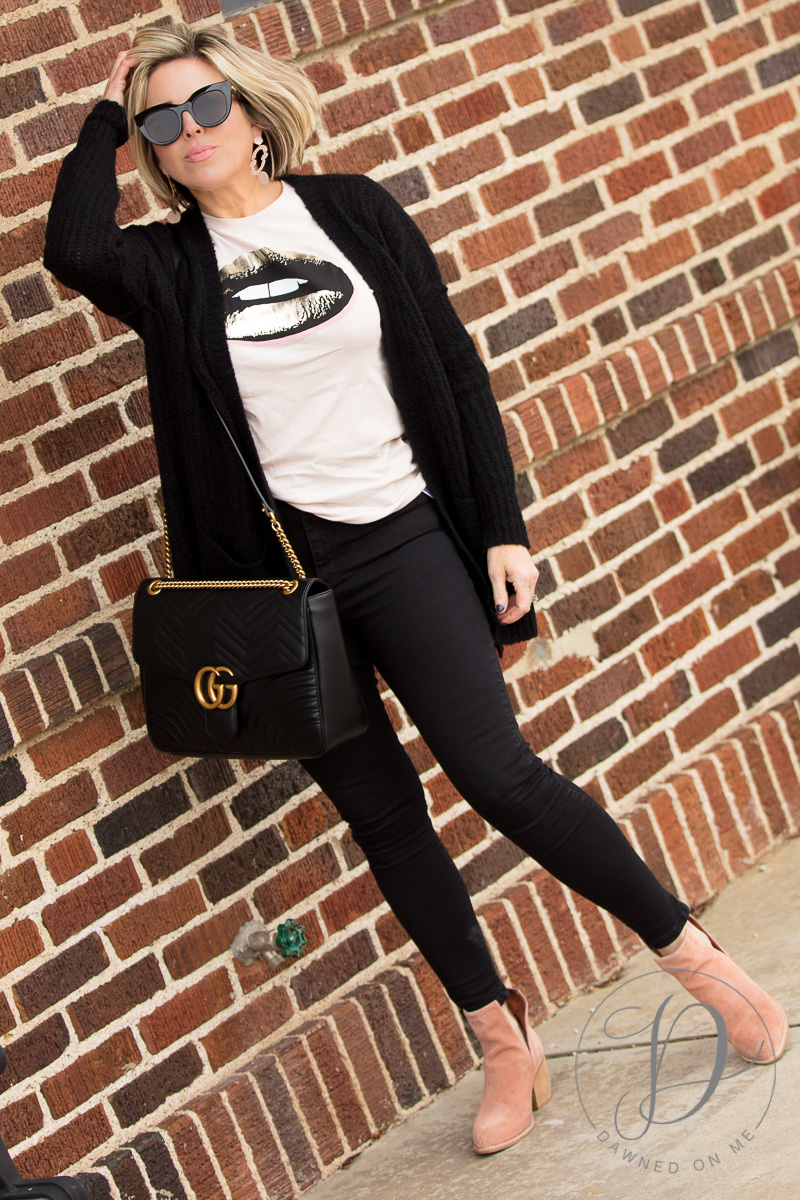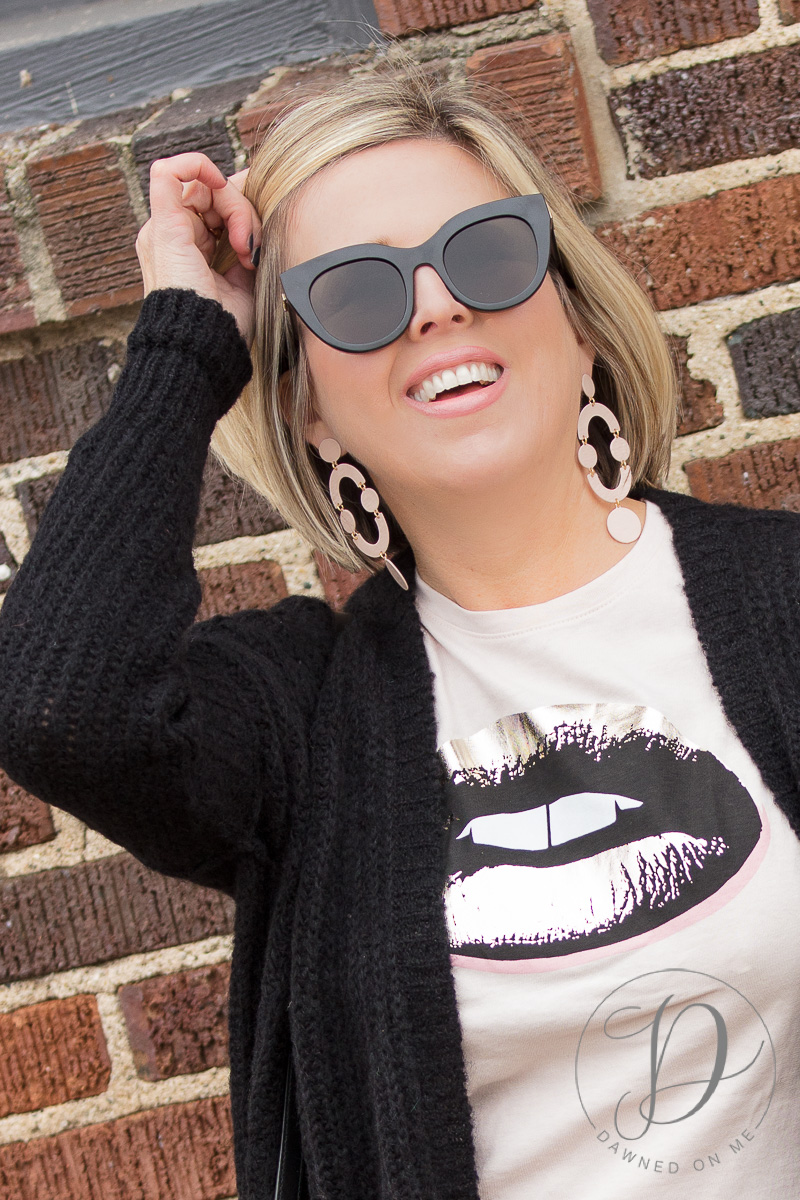 Even if it is in the single digits in my neck of the woods, that's not going to stop me from dreaming of spring break season which is quickly nearing!  I'm a big fan of Express!  Geez, I've shopped there for over 30 years! That's old right!? 😉  Funny story.  That flashback hit me last week when I was in the store shopping.  The music was blasting and it was driving me INSANE! LOL!  I remember like yesterday my mom and I always shopping there when I was in my late teens and into my twenties.  After a while she'd tell me she had to get out of there because the music was killing her!  I have now become my mother!  I relayed the story to a sweet associate helping me who was half my age and her response was: "try working here and listening to it all day!"  Good point!
I found this adorable foil lips crew neck tee and had to get it!  It's a very pale pink and almost looks white in the photos.  Wearing a small for reference.  As you can see from this blog post last winter, I have a thing for T's with lips. 🙂  This one looks great styled with any black cardigan like mine here.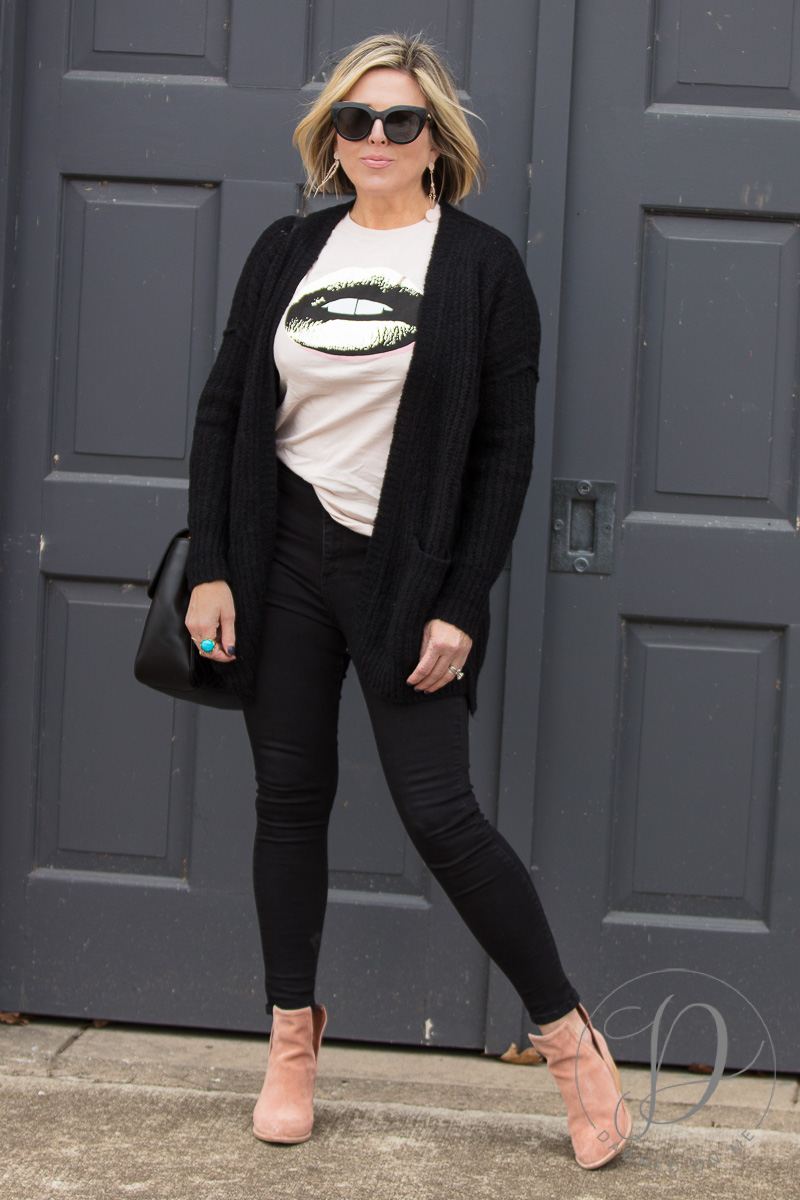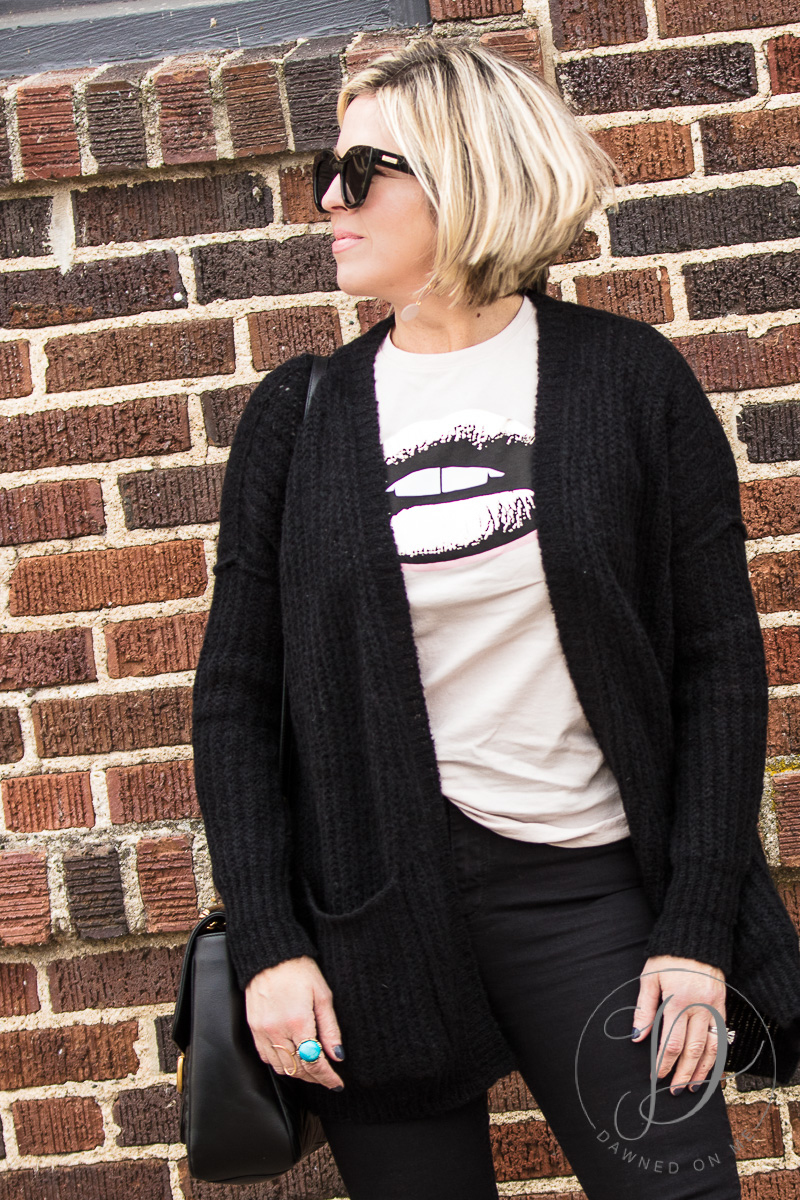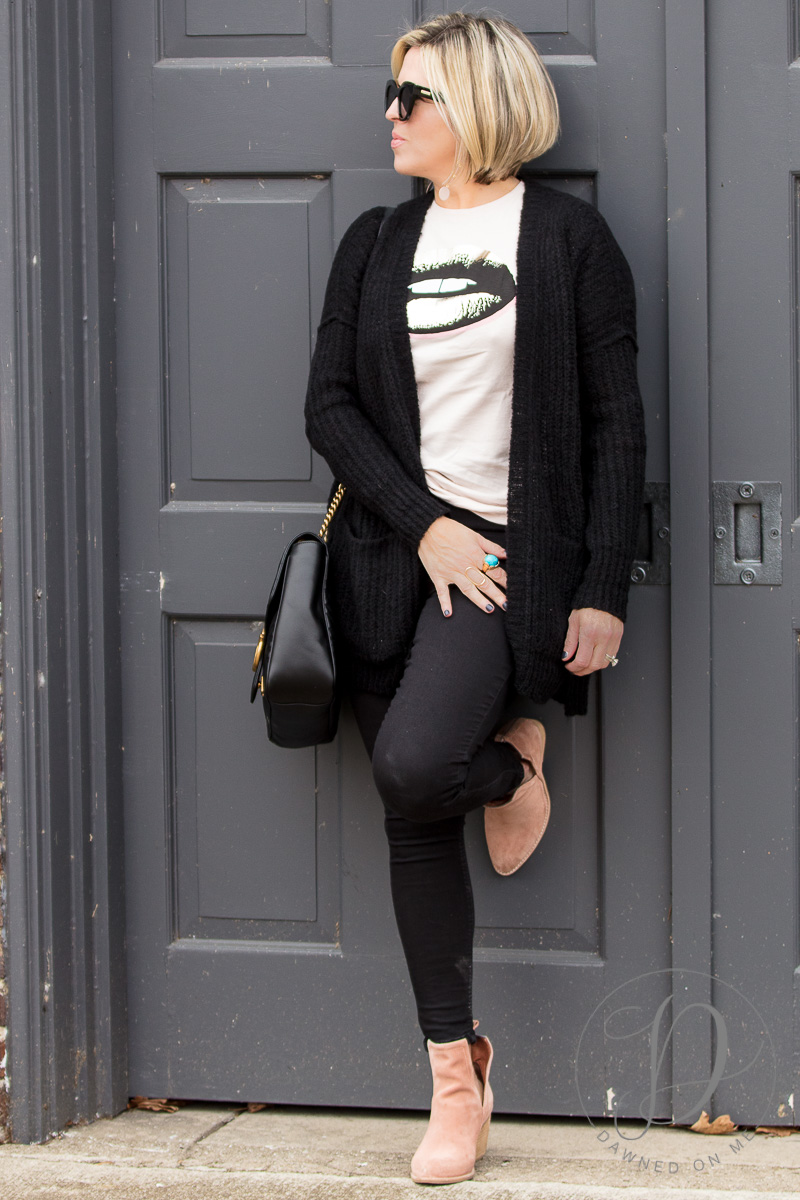 If I said it already on another post, it's worth repeating — these dark sunnies are the best.  They keep selling out at Nordstrom.  I really love them!  Seems they keep restocking them every week.  They're awesome for bright days and tired eyes. 😉
Thanks for stopping by as always!  Please leave comments or questions below.  What stores have you shopped at for decades?
Express foil lips T here, similar here and I have and LOVE this one here  | Other favorite T's here, here and here | Black cardigan here | Denim here | Bag here | Booties here | Oval gold ring here| Turquoise ring (TJmaxx) love this one here | Sunglasses here