Merry Christmas friends!  It's finally here and it's a white one!  It's been snowing all day here in Michigan!  Perfect timing!  Step inside and let me show you around my Christmas Holiday Home Tour!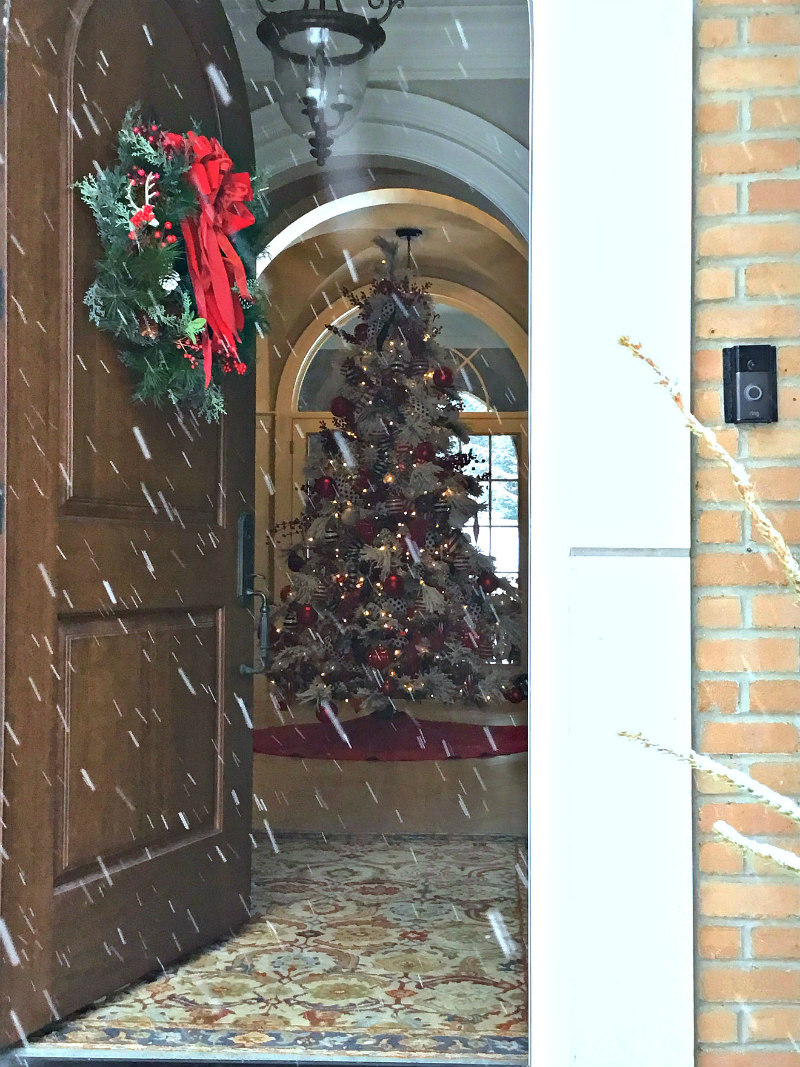 I've only been decorating since before Halloween!  LOL!  I'm not kidding when I say I started decorating early!  Some of my best "finds" are out in stores alongside pumpkins and ghost figurines and I find that, THAT is the time to snag the good stuff!  You'll see that it will be hard for me to source the exact items here because a HUGE amount of my Christmas decor is from TJmaxx, Marshalls and my favorite of all, Homegoods!
I'll start first with my trees.  Those, I don't get at these stores.  A couple of years ago I fell in LOVE with Rachel Parcell's (of the blog Pink Peonies) Flocked Christmas Tree.  Before then, I had always shied away from flocked trees thinking they were too messy!  They are  — but that's what vacuums are for!   They are also SO rich and beautiful.  And here is the kicker that's taken me a bit of time to learn — They look beautiful even when you don't decorate them…plug them in and voila- instant beauty!  You don't need a lot of anything to make these trees come alive and look so cozy and inviting in your home.
I got my foyer tree last year at Tai Pan Trading here.   Tai Pan is located out west and I contacted the Salt Lake City store via Facebook message and they had read my messages but never returned them.  It wasn't until the owner saw my messages that the ball finally got rolling.  He offered to not only send me a tree but give me 20% off for my persistence and the unanswered messages.  SCORE!  The result is this long needle, flocked, 9 feet tree of pure gorgeousness!  Everybody loves this tree and as much as I do.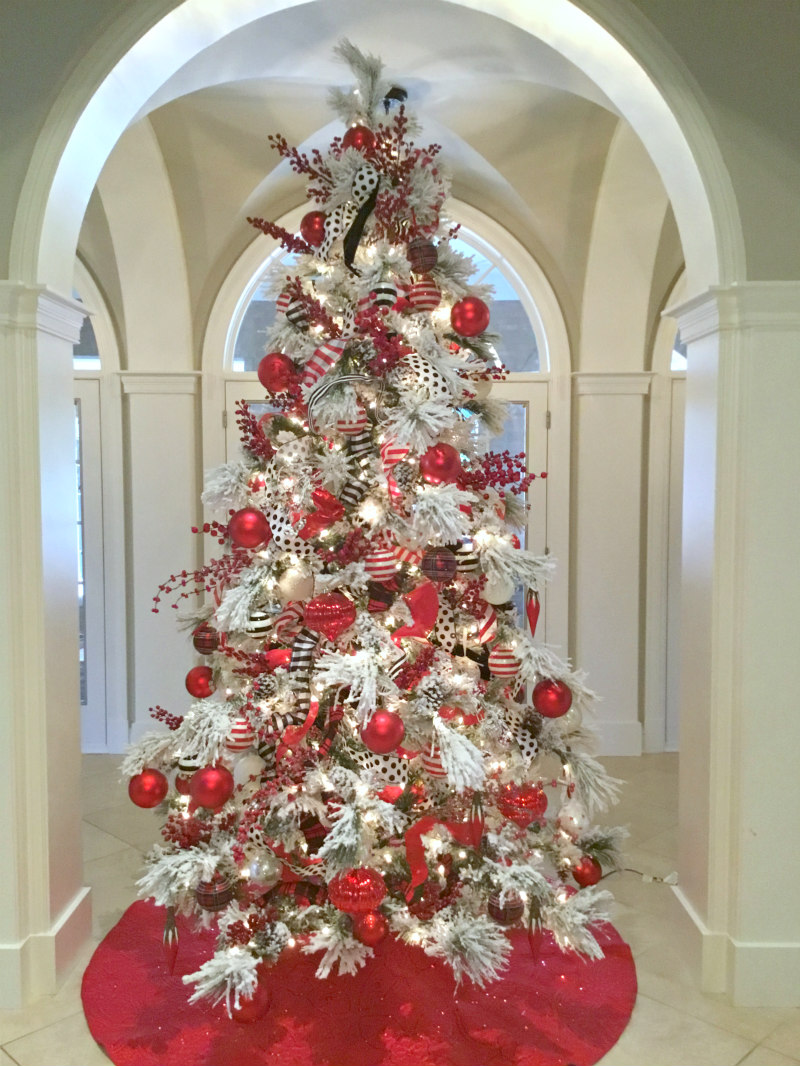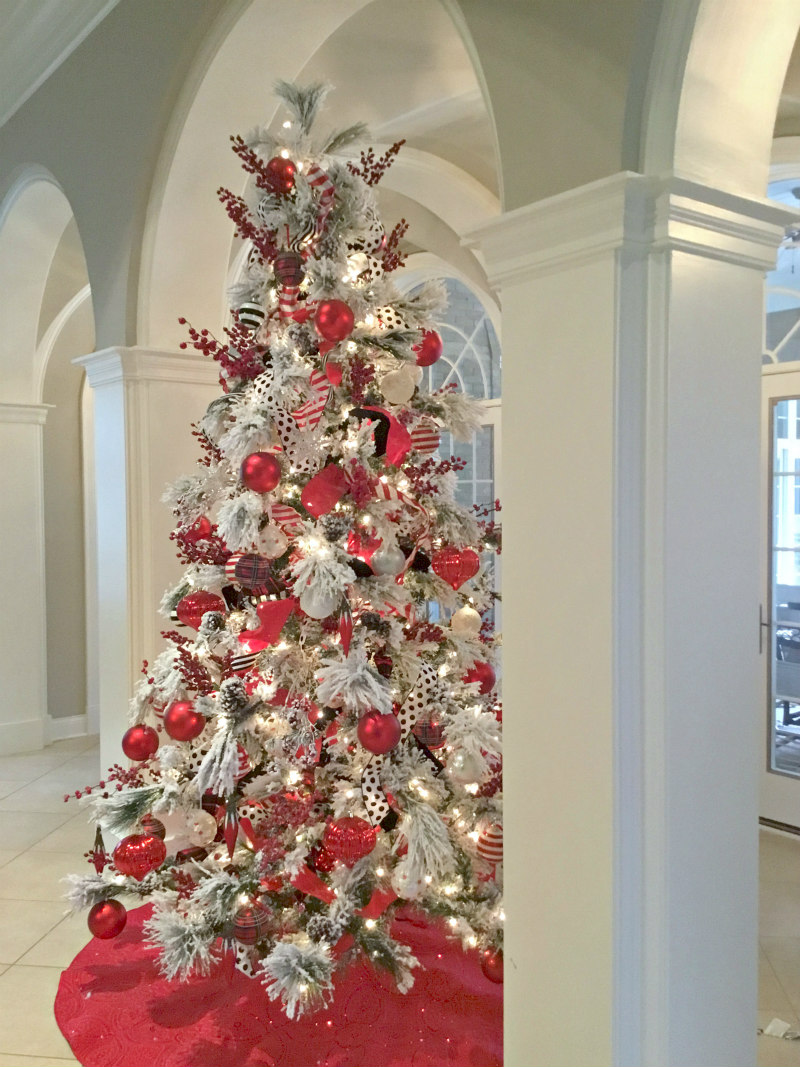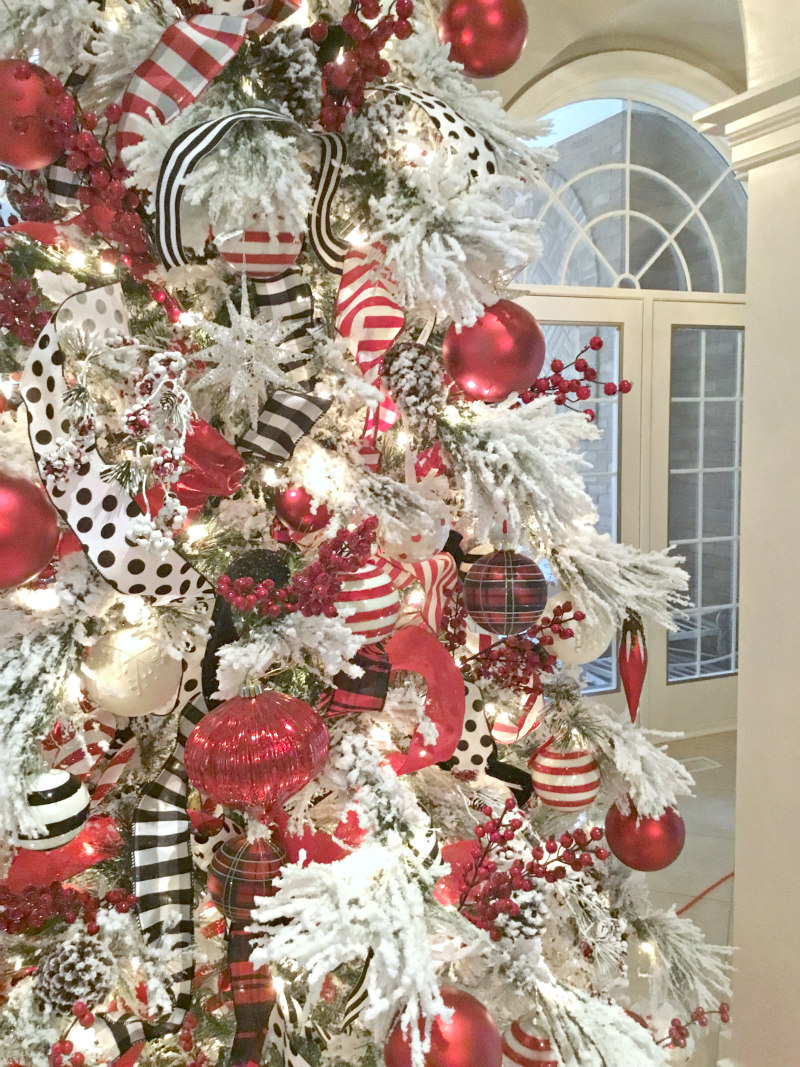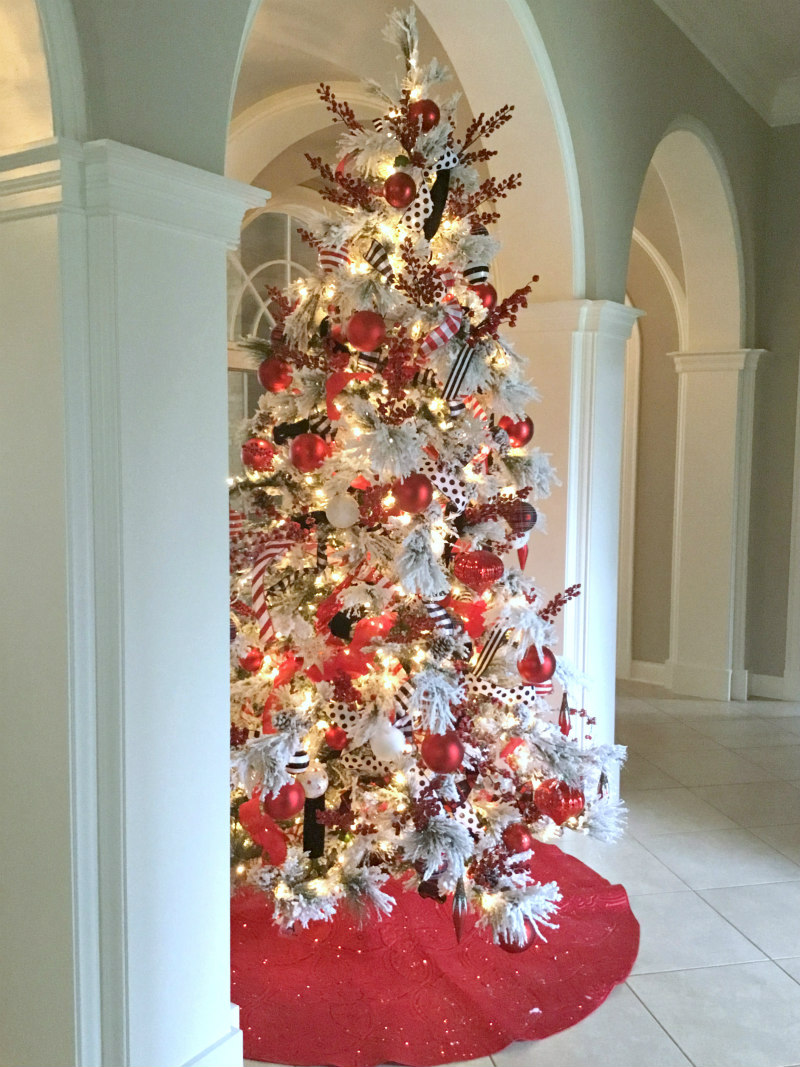 So this year I needed a new tree for our family room.  I decided I wanted another flocked tree and heard so many great things about the King of Christmas trees.  I got this one here for the family room and love it.  It is simple to put together and it has a power pole so you don't have to connect the plugs which are often a pain to find among all the branches.  I decided on a blush and grey theme.  I piled on the ornaments I found at Homegoods AND the huge matte grey ornaments are from all places…the dollar store!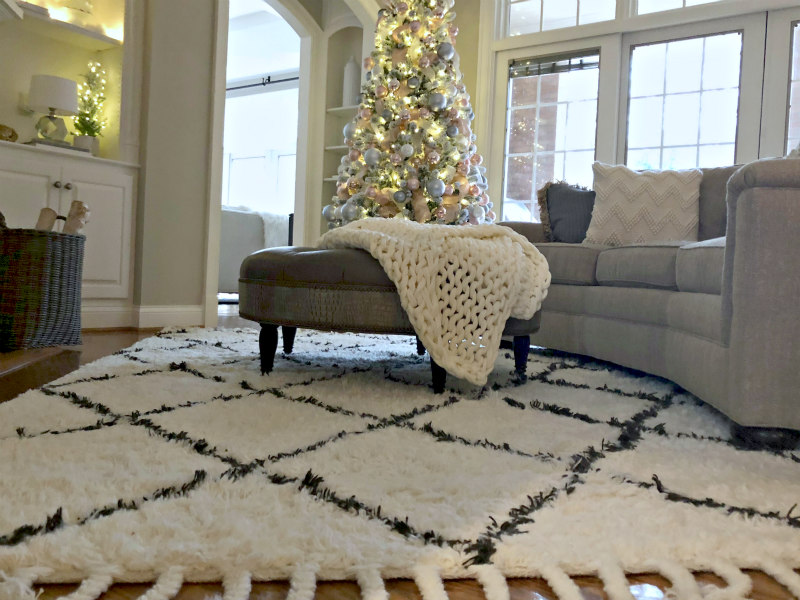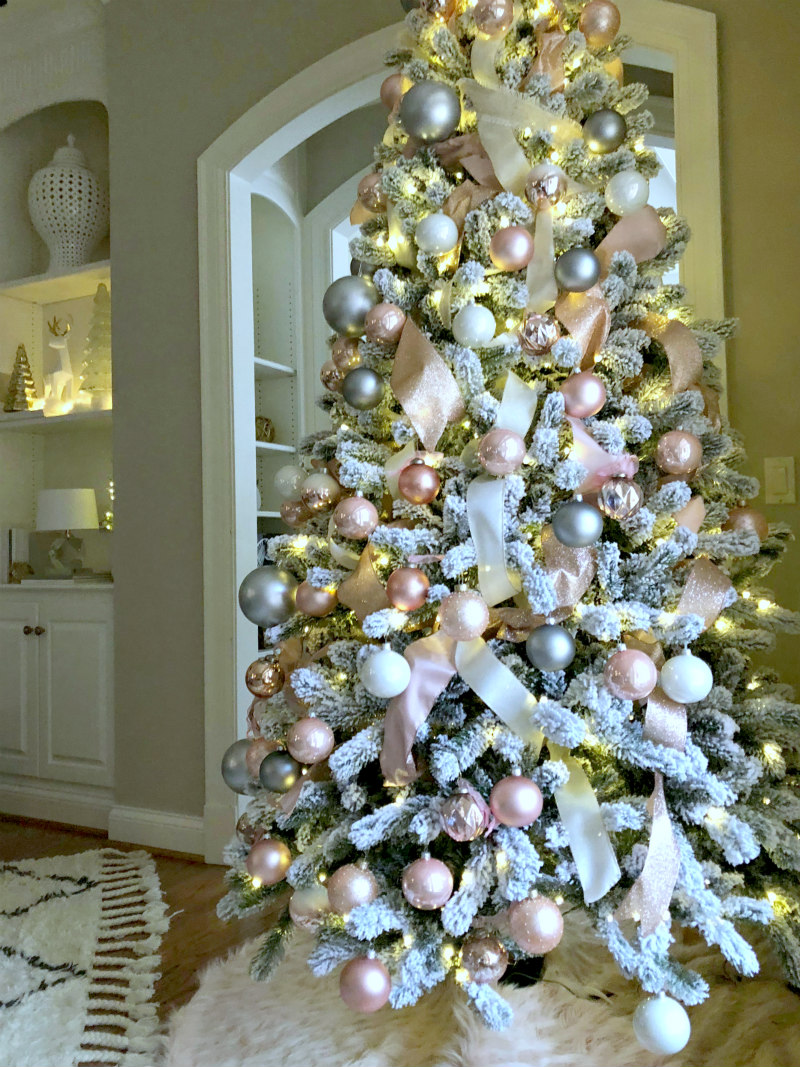 I found so many great accessories this year!  Some of my favorites include this feathered garland here and an assortment of glass trees. Similar here.  (Again, all mine came from the Homegoods and the like) My other super handy decorating tool are these tiny battery operated lights you can find here.  They are on a timer so every evening around 6pm I set them to come on and they go off around 10pm.  You don't need an outlet so you can put them anywhere!  They use 3 AA batteries that last the whole season and then some!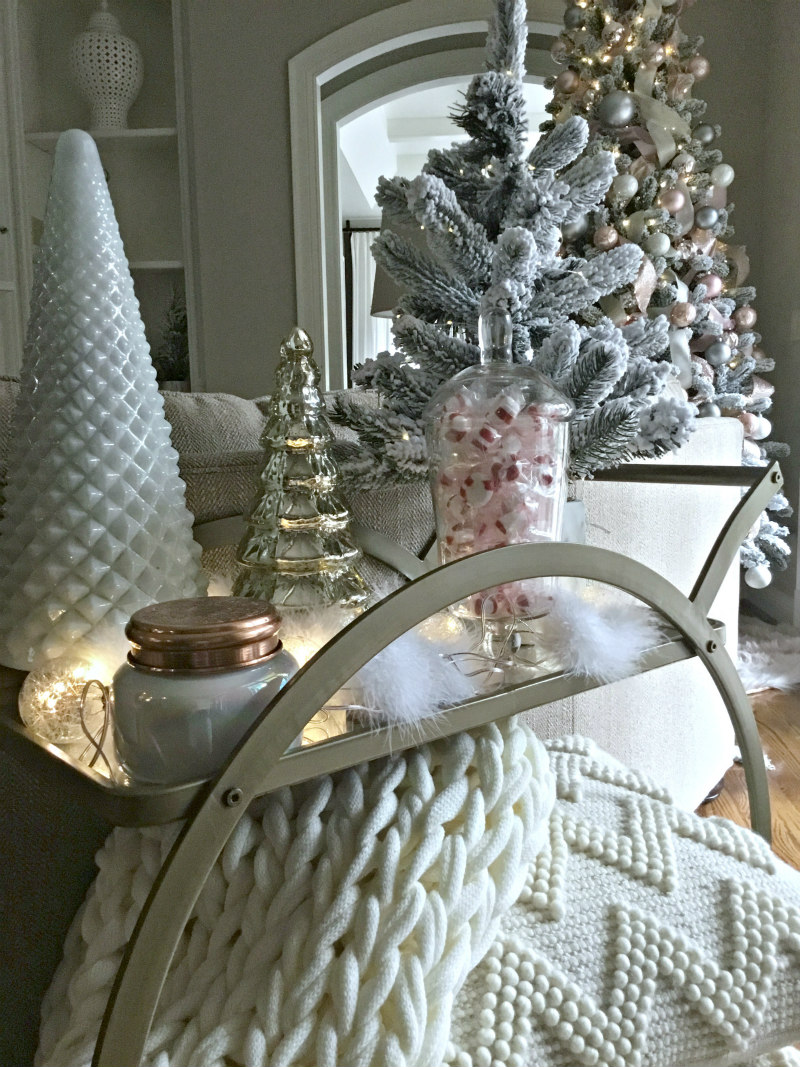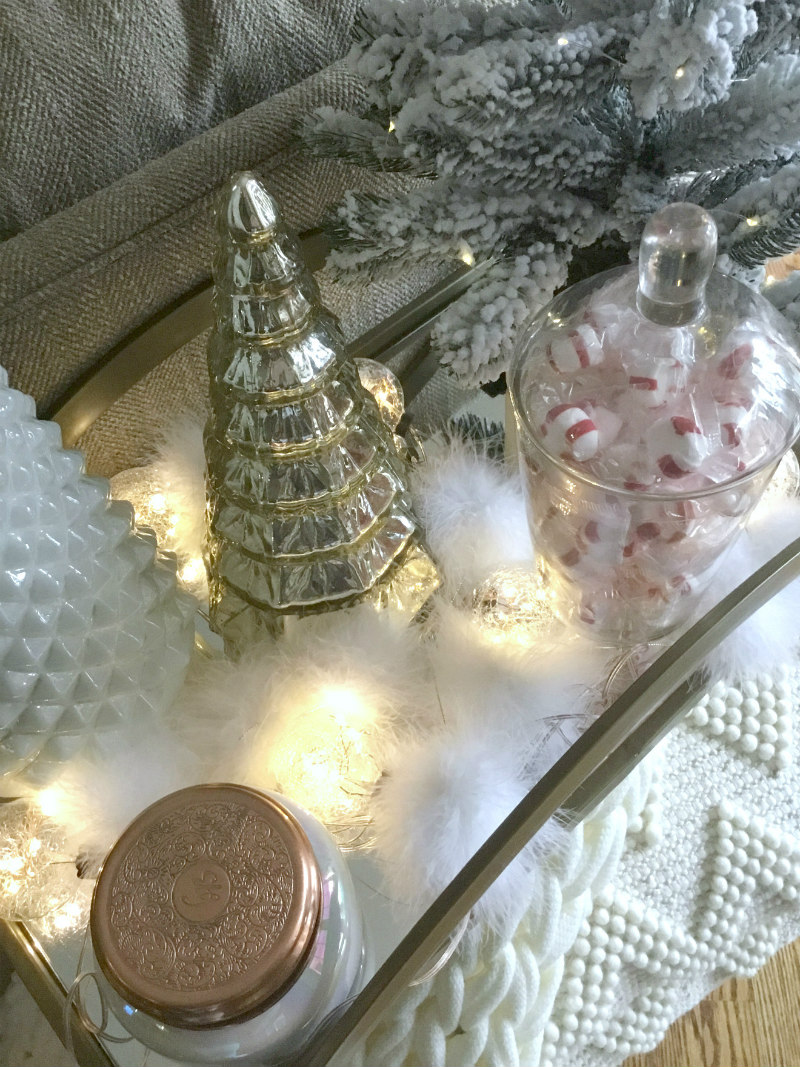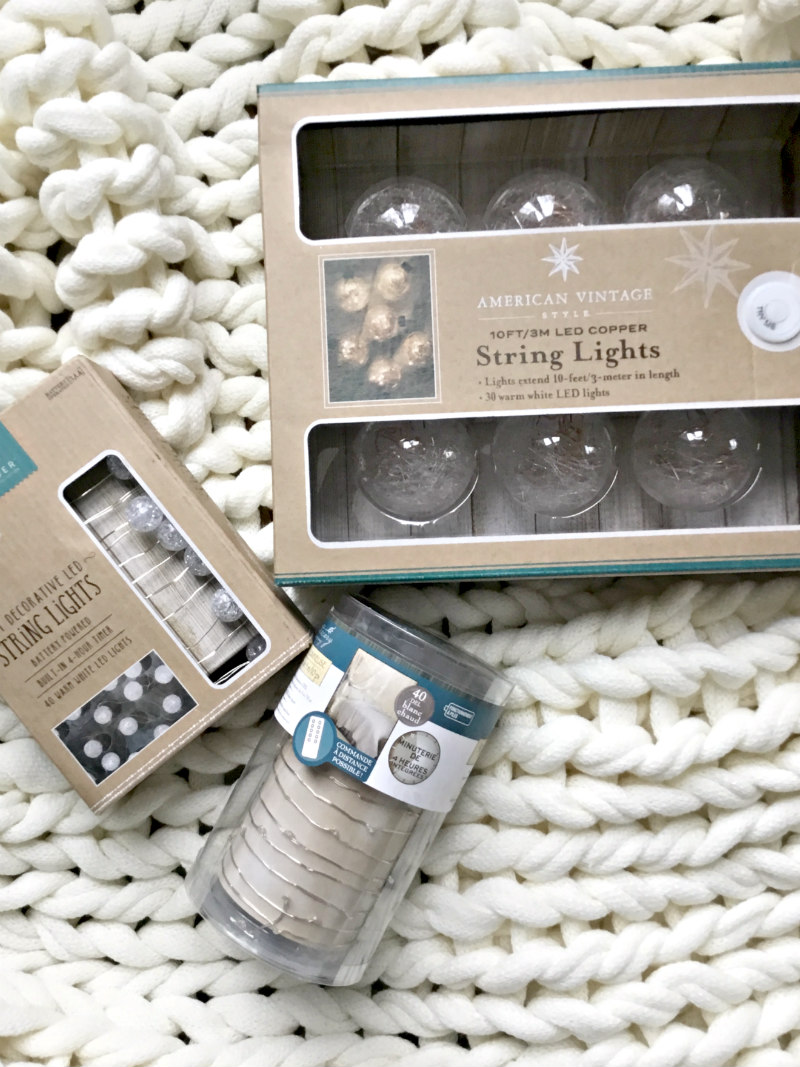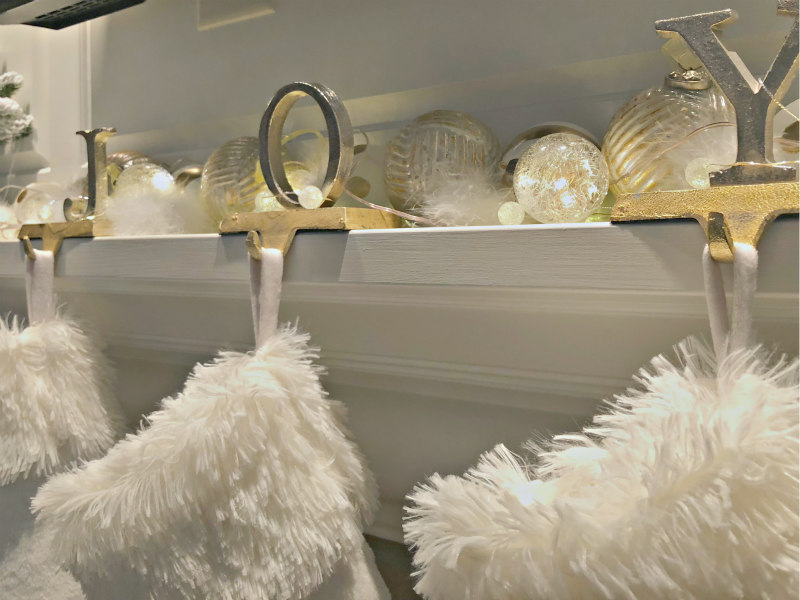 And lastly my formal living room.  I don't do too much in here.  I grabbed some fun and festive pillows at Tj like this one here and and here which added some color to my mostly white room.  I love, love, love these read velvet pillows and they were only about 20 bucks! Here are more of those glass trees I mentioned above.  I placed them on the coffee table for a subtle, yet sophisticated holiday touch.  The led trees are from West Elm a couple of years ago.  They have these this season and I love them. And finally, I threw up the faux boxwood wreaths on the window using these handy hooks here.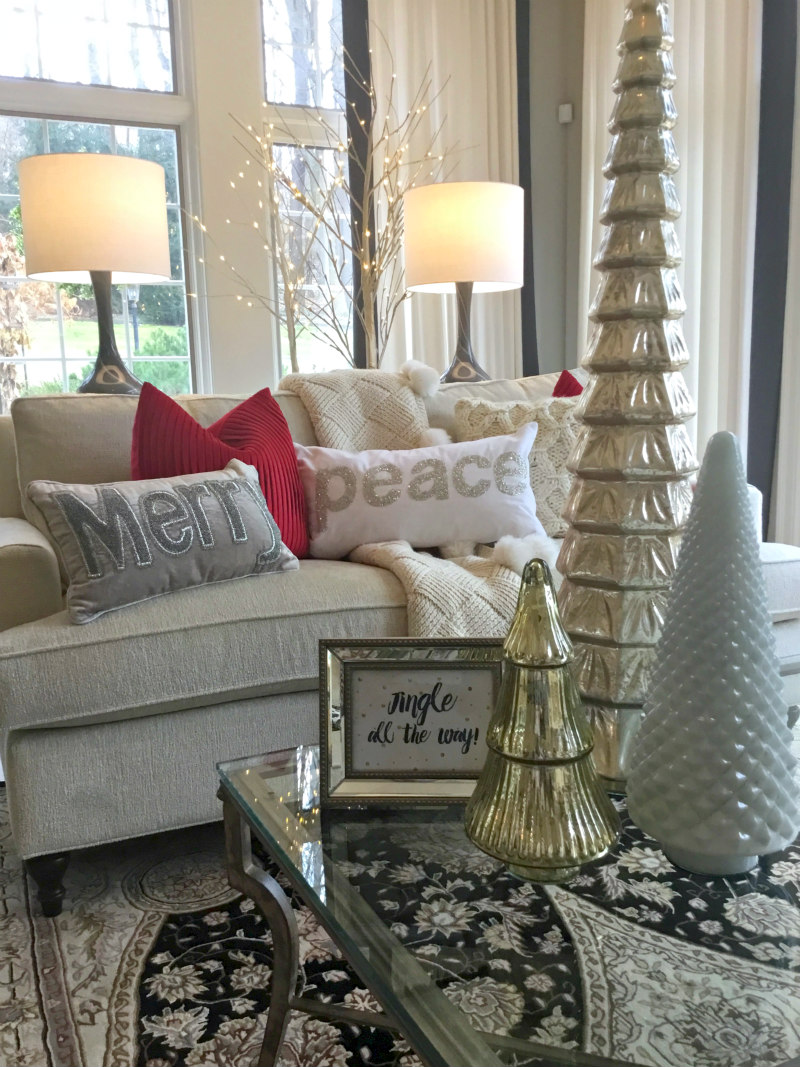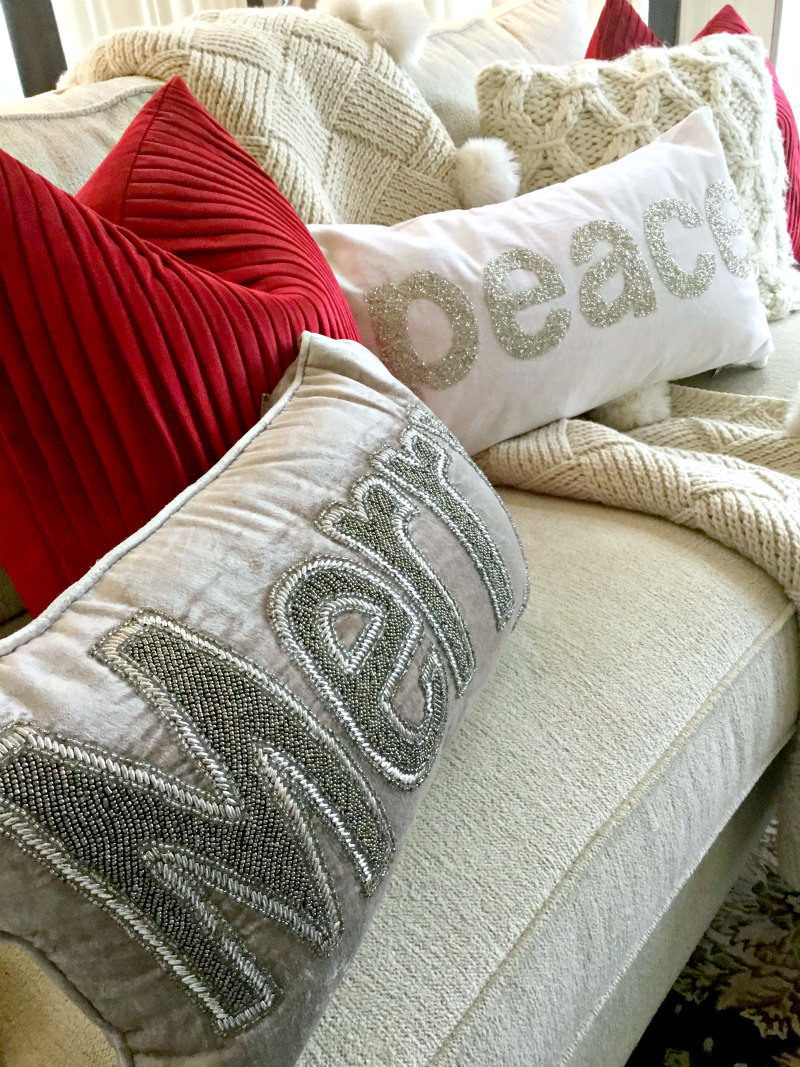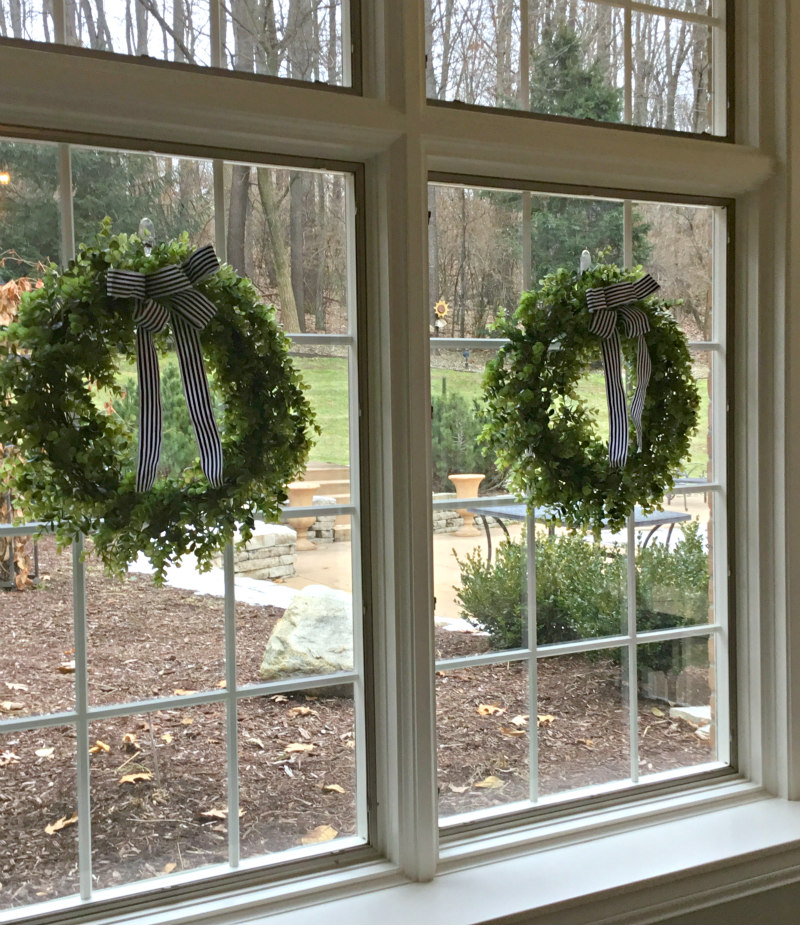 So as I wrap up, I hope you've found at least a little holiday decorating inspiration for future Christmases!  I was just at Homegoods and Tjmaxx yesterday and they have a TON of gorgeous holiday stuff left.  (This is not a sponsored post btw.  I just really love shopping there lol!)  I was told it will all be half off on Tuesday!  So now is the perfect time to grab some great deals, stick them in a labeled bin and get ready to have fun decorating next holiday season.  I always find it fun to open up a bin and see something in there I forgot about!
With that, I wish you had yours a Holy and blessed Christmas!