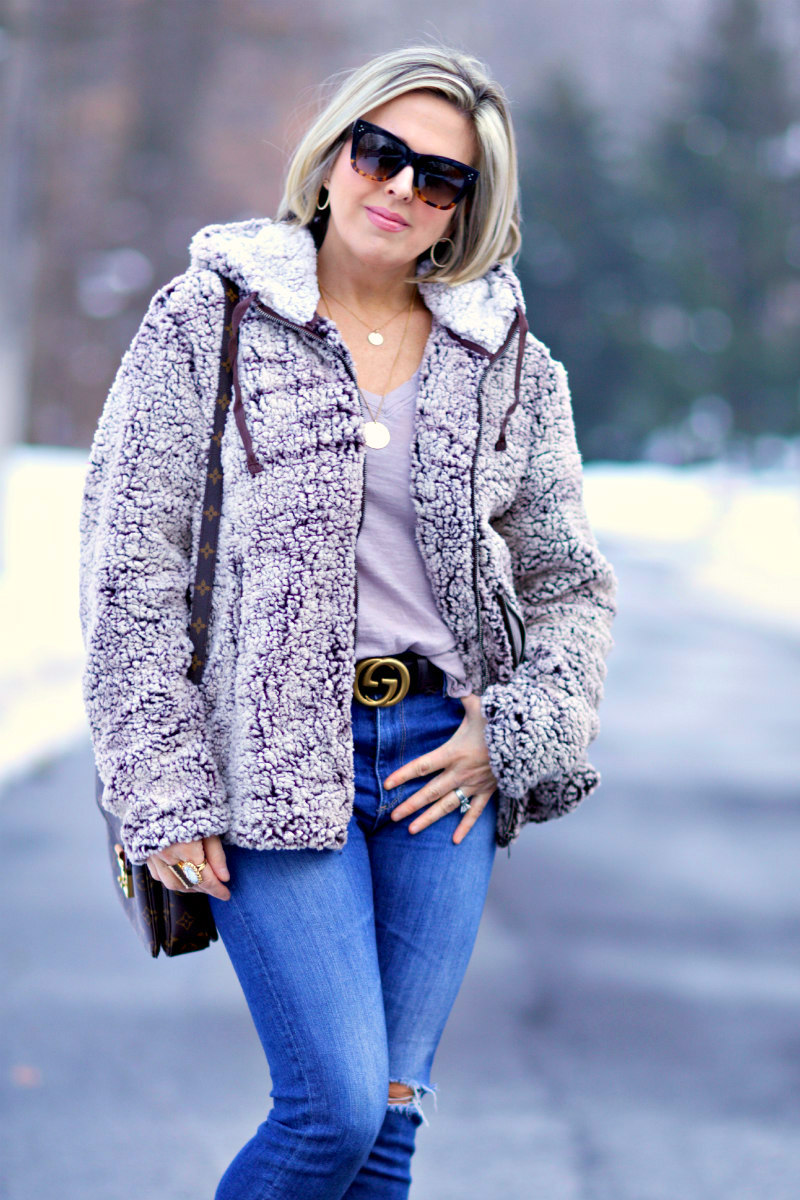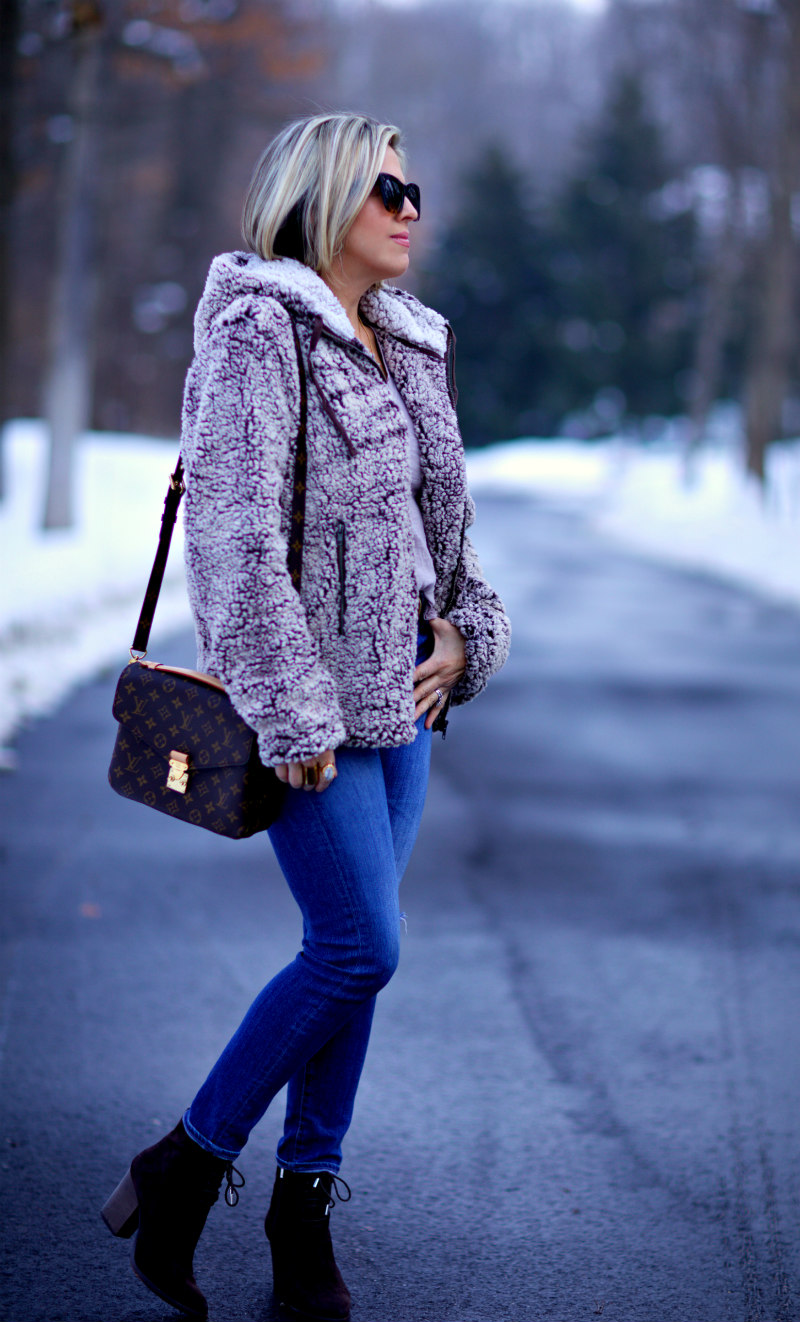 While I'm a lover of all the seasons, I don't love summer fashion nearly as much as winter clothes!  I know, I know..you're saying: "How could you!"  Lol!  I love cozy and soft sweaters, jackets, scarves — you name it!   This season, Thread & Supply has hit it out of the park with their crazy teddy bear like soft fleece jackets, pullovers and vests!  This jacket is seriously like being wrapped up in the coziest, warm blanket!  Nordstrom has had a hard time keeping it in stock but my jacket is still available here and is currently 20% off!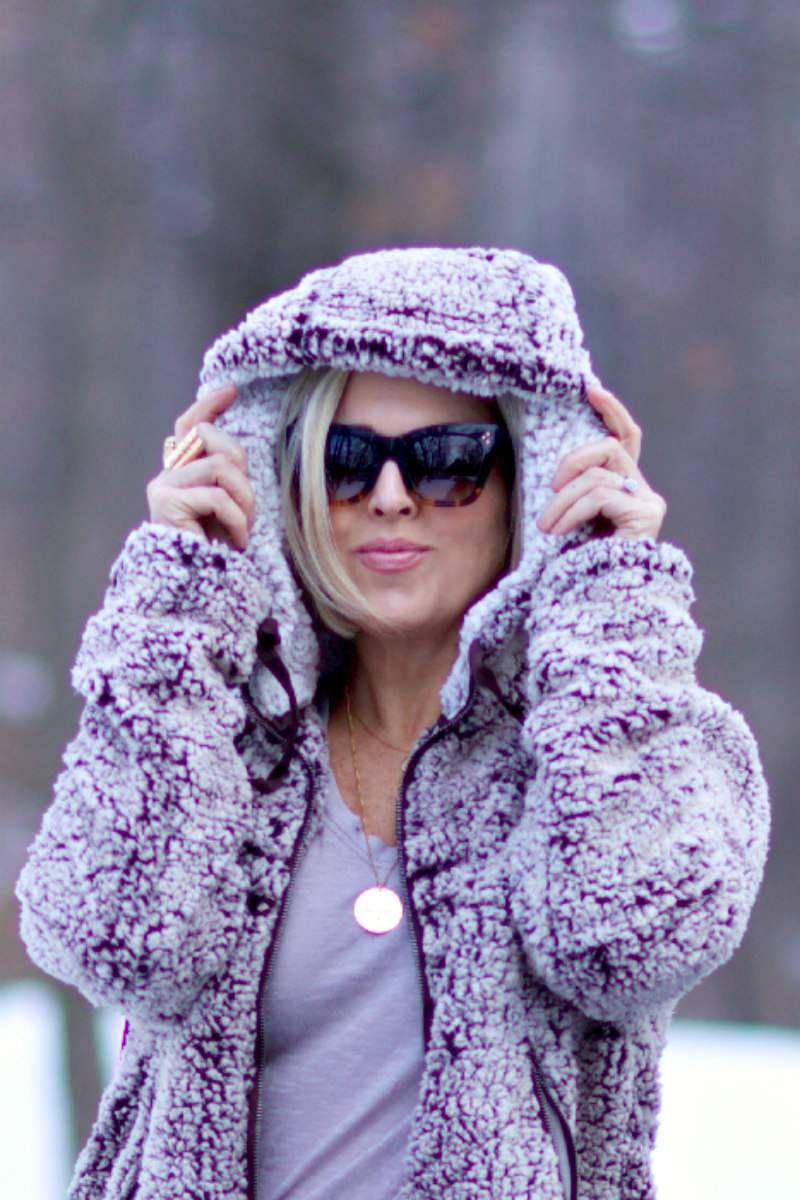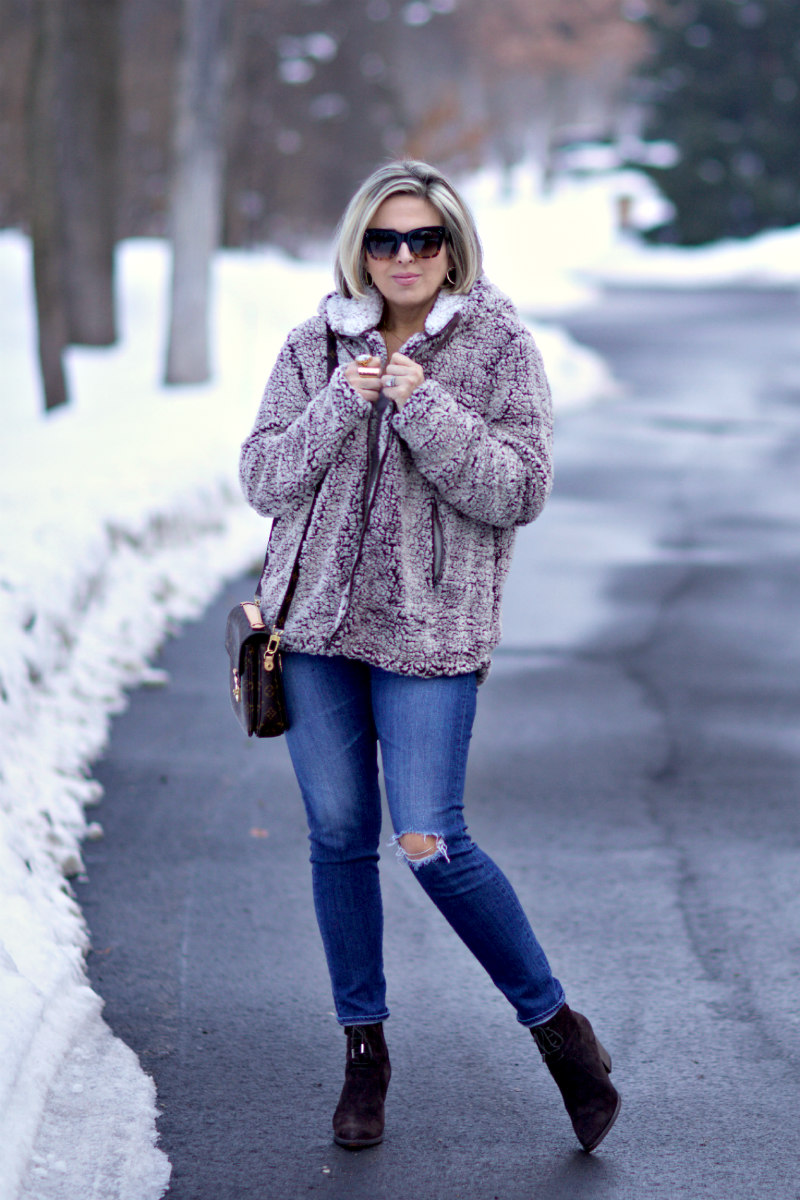 I have so many favorite styles very similar to this one.  This one here has a VERY oversized fit!  It's also CRAZY soft and comfy.  I wear this one over my pj's watching tv!
This fleece open cardigan here is 40 percent off this weekend. Love the pockets!
This quarter zip pullover here is so good at this price point!
This is the vest version of my jacket here and is on sale!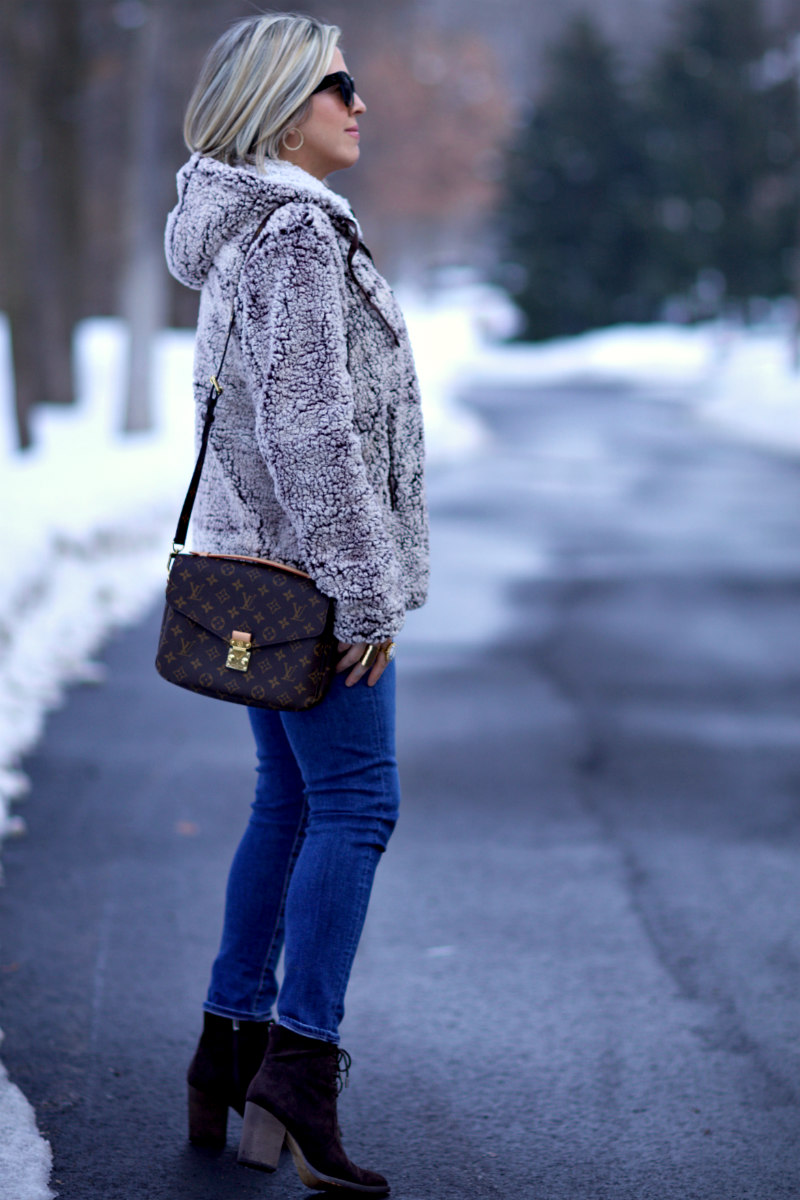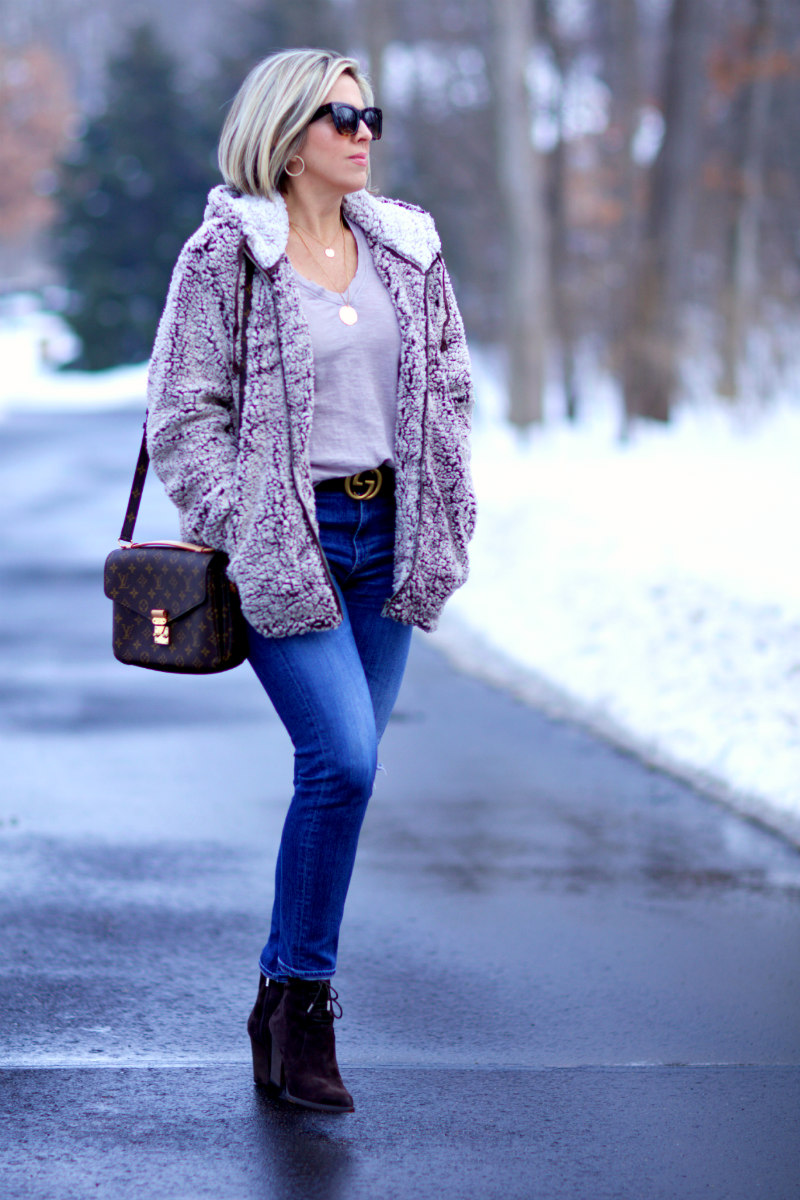 Thanks for stopping by!  Hope you have a warm and cozy weekend!  Please leave any questions or comments below!
Fleece jacket here | Also loving this one, this one, this one and this one| Sunglasses here | Belt here, less expensive option here  | Bag here | Small disc necklace here, Larger coin here (mine reads "good vibes") | Cuff ring here |  Boots, old loves these and under $100 here |