Welcome to a FRESH new week!   Isn't today the "official" day everyone gets going on their resolutions?  Or, are you one of the ambitious types who've already started?  Or do you not believe in resolutions all together?  I don't know whether I look at is as resolutions or just a fresh start to get my head back in the game.  Kids are back to school today.  I feel like we had a nice, long and busy break that included family time and some sleeping in! We headed down to Florida after hosting Christmas.  We rented our condo near Naples for the Winter.  My parents have a home in the same community so we stayed there for a few days to soak up a little vitamin D.  It got chilly but nothing compared to the frozen tundra here in Southwest Michigan/Northern Indiana!  We have a ton of snow and it's frigid!  I've been busy perusing some very good winter sales!  This Anthropologie Mod Chevron Kimono is a super soft and versatile cardi that will take me well into Spring.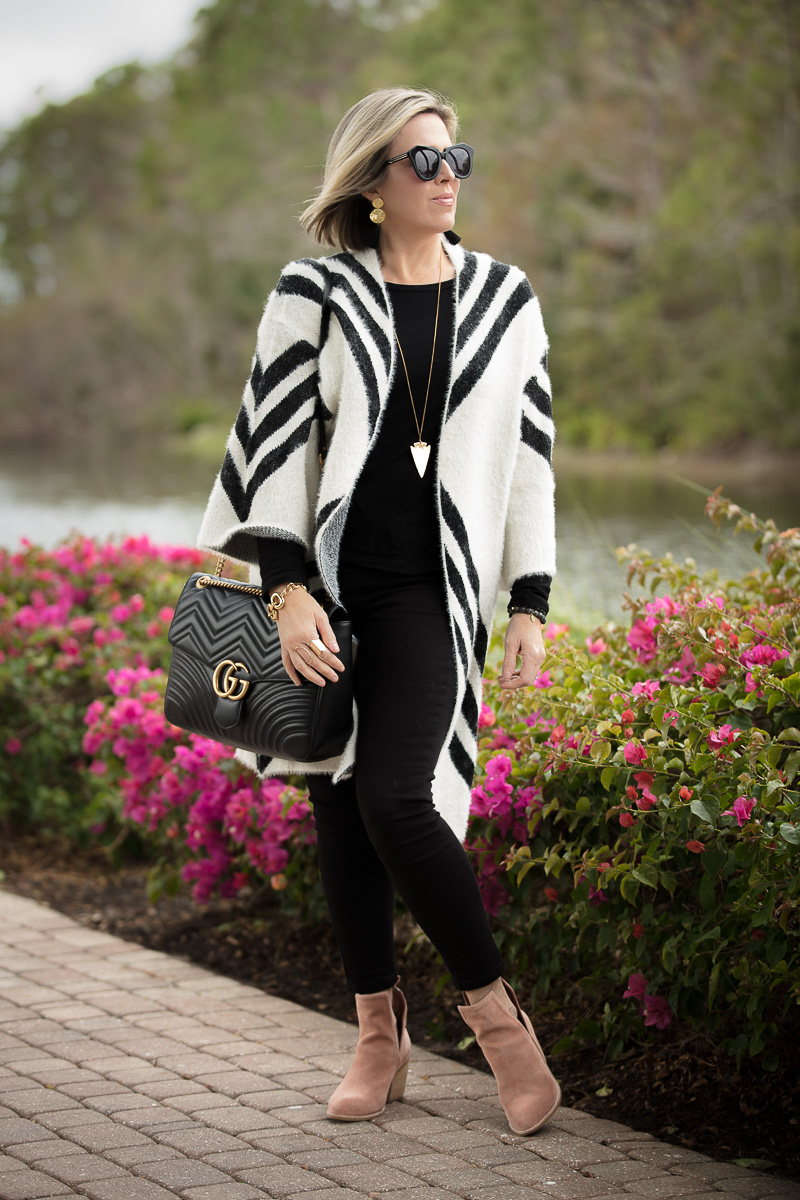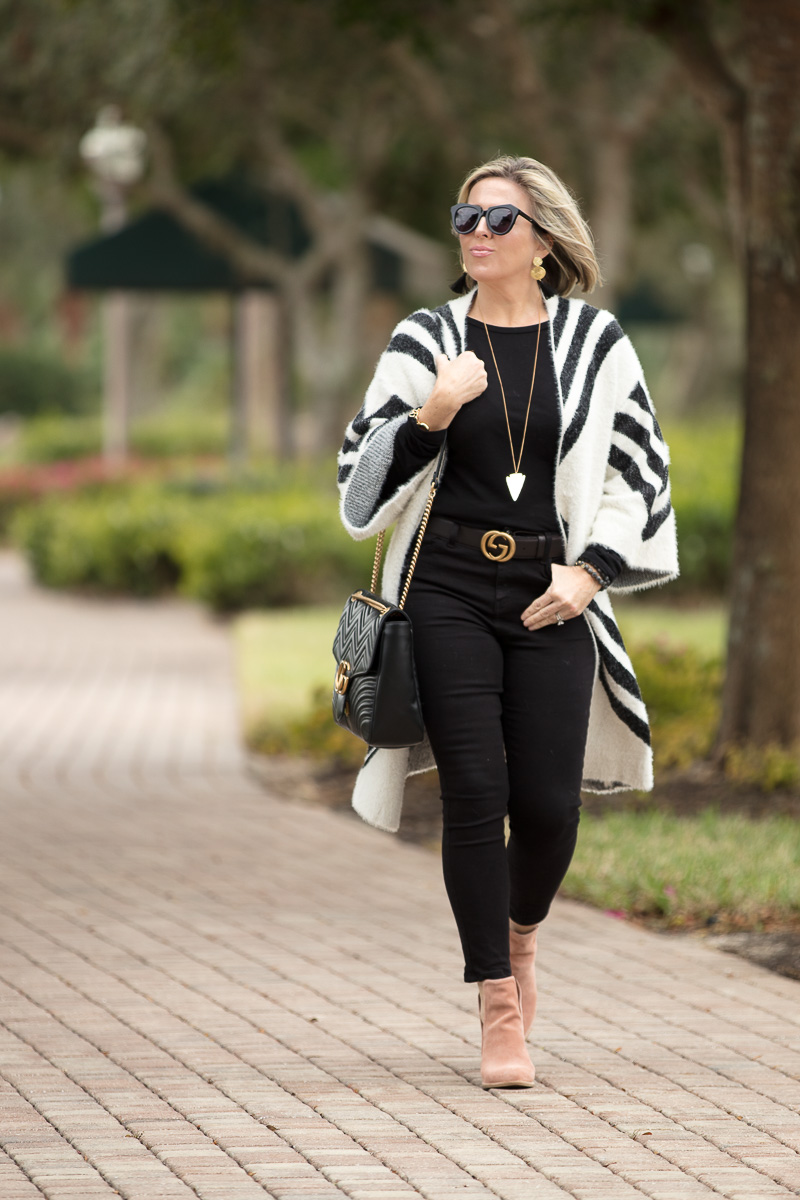 Some reviewers said they didn't care for the short length of the sleeve.  I actually thought it was a versatile option for making this sweater comfy for warmer weather as well!  It was chilly, so I wore a Jcrew Factory long sleeve tissue T under it. ( I LOVE LOVE these tissue Ts)  If it was warmer — a cami, tank or short sleeve would be perfect.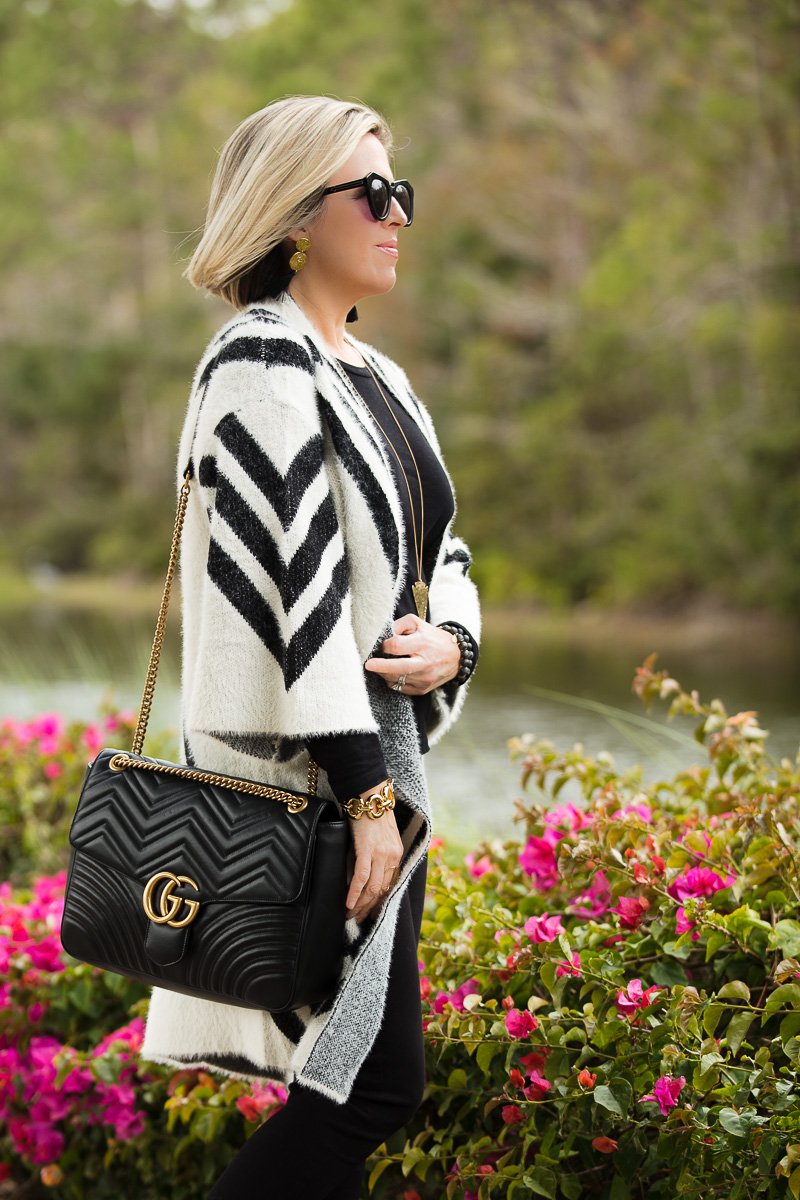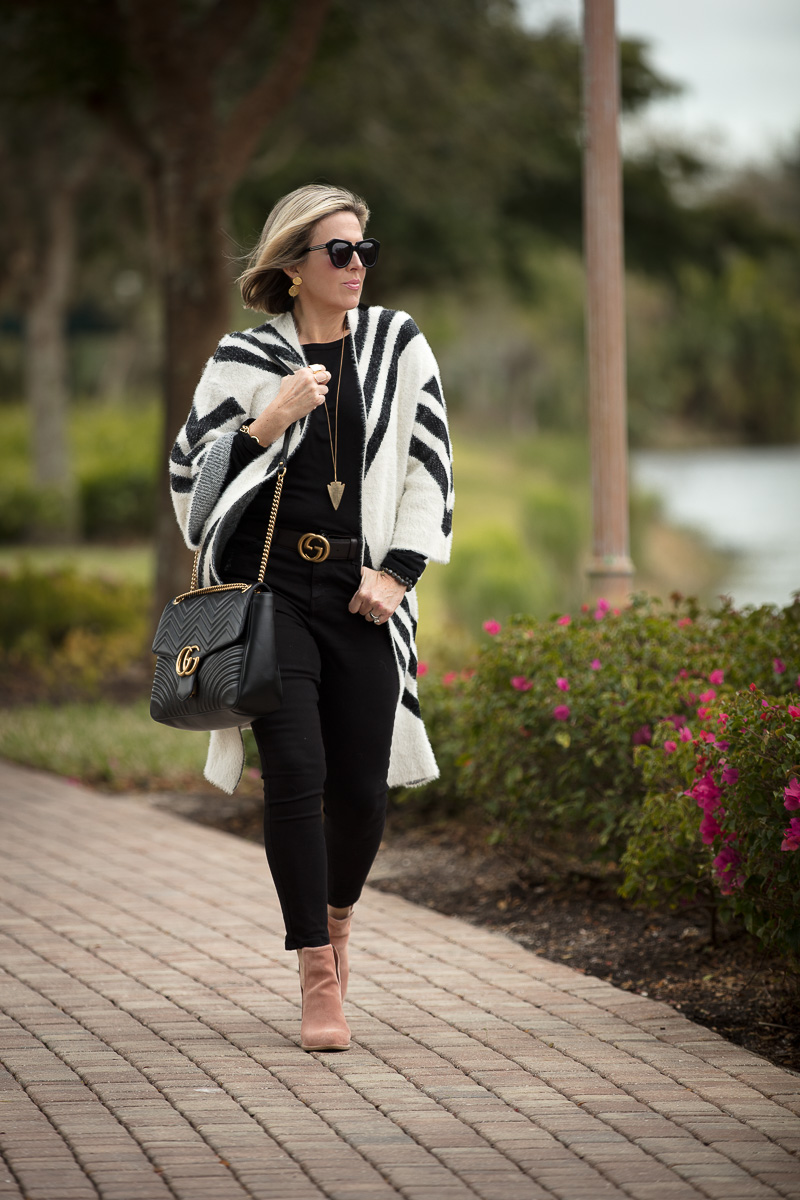 When we headed to Florida, we decided to leave a day earlier than expected.  I literally packed up in under 2 hours which is a record for me.  I grabbed these Jeffrey Campbell boots I had just bought.  I took a chance not knowing how comfortable they'd be!  I got lucky.  They were the only boot I packed and I LOVE them!  They are super easy to get on!  Such a plus.  I hate struggling to push my foot into booties.  They also have something like a wire around the ankle area which is absolutely awesome.  I felt like part of the suede was hitting my ankle in the wrong spot.  All I had to do was bend the material a bit and it just stayed put and no longer rubbed.  I have been eyeing these Orwell boots for a LONG time.  I totally recommend them for style and more importantly, comfort.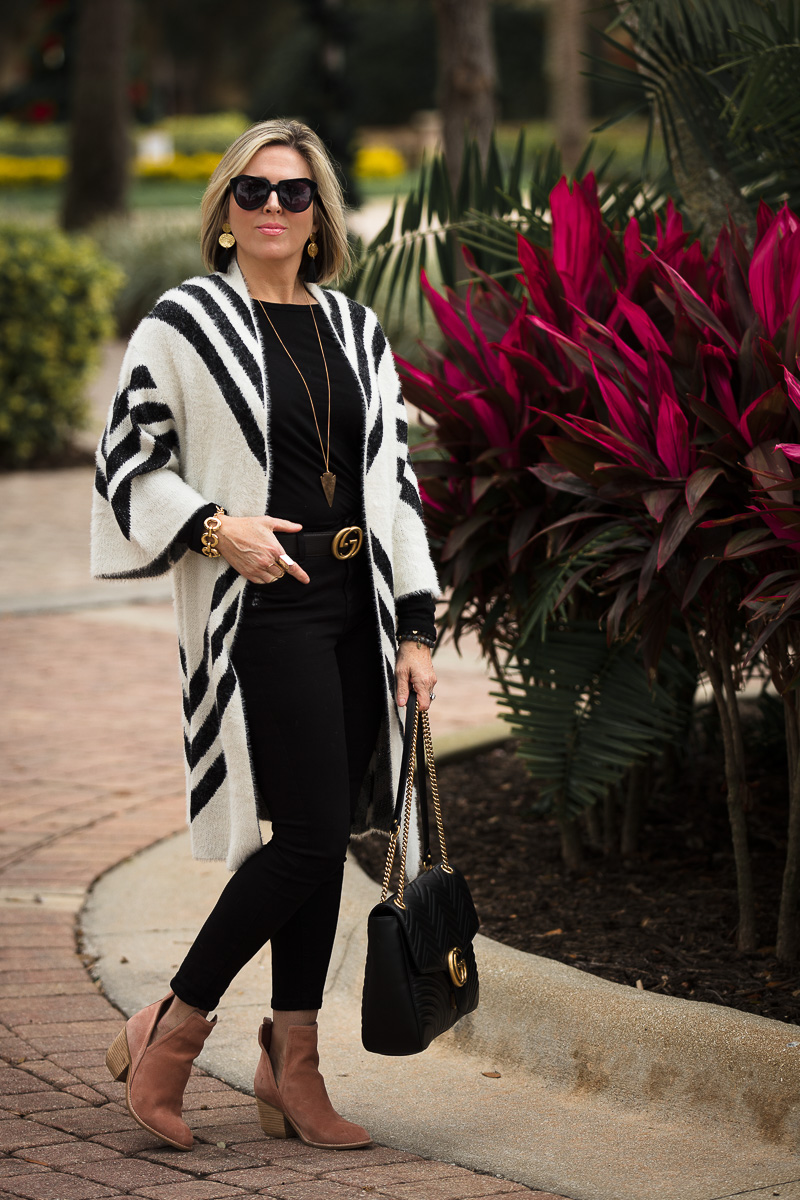 Anthropologie Mod Chevron Kimono | Also love this longer style cardi here (on sale!) | Black T-Shirt V-Neck version here  | Denim | Booties  (similar here )| Belt | Bag | Arrowhead Necklace here | Index ring| Oval ring | Sunglasses