Happy New Year!  I can not believe how fast 2017 flew by!  Holy smokes!  The older I get the faster it seems to go!  We are down in Florida for the week and enjoying some sunshine!  It's cold and nasty up North.
Do you have  big plans for New Year's Eve?  I have never been a big NYE reveler!  You'll find it amusing to know that my NYE tradition for over a decade has been to cozy up by the tv and watch the Twilight Zone Marathon on SyFy.  LOL!  Pretty lame huh?  I love it.  Is there anyone out there with me?  If so, what's your favorite episode?  Mine is "They eye of the beholder"  If you've never seen it, try to check it out.
Also check out my new Sole Society Camel Stripe Ruana here.  It's the perfect wrap for any climate.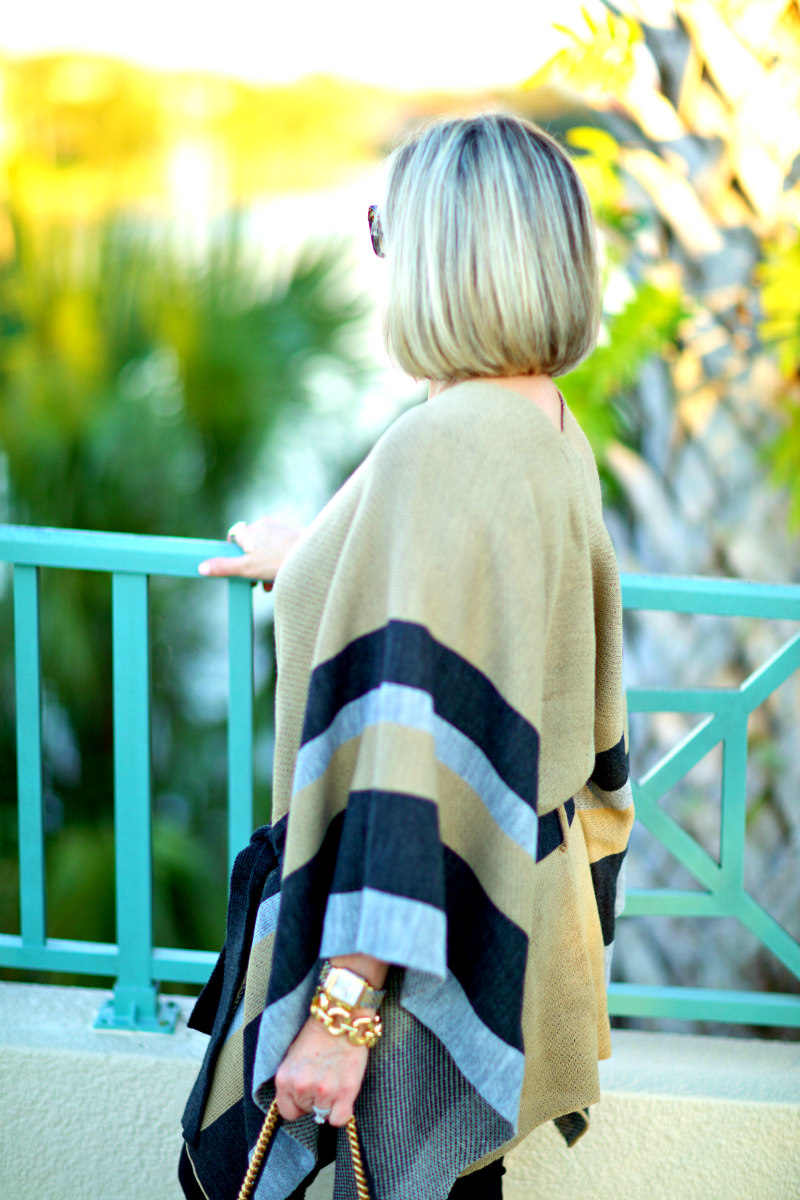 It's a bit cool down here and this ruana is the perfect with a little tank or tee underneath.  You could also wear a long sleeve shirt or sweater to add an extra layer of warmth in colder climates.  I Just got this thin black crewneck sweater here at Target and love it.  It would be perfect underneath.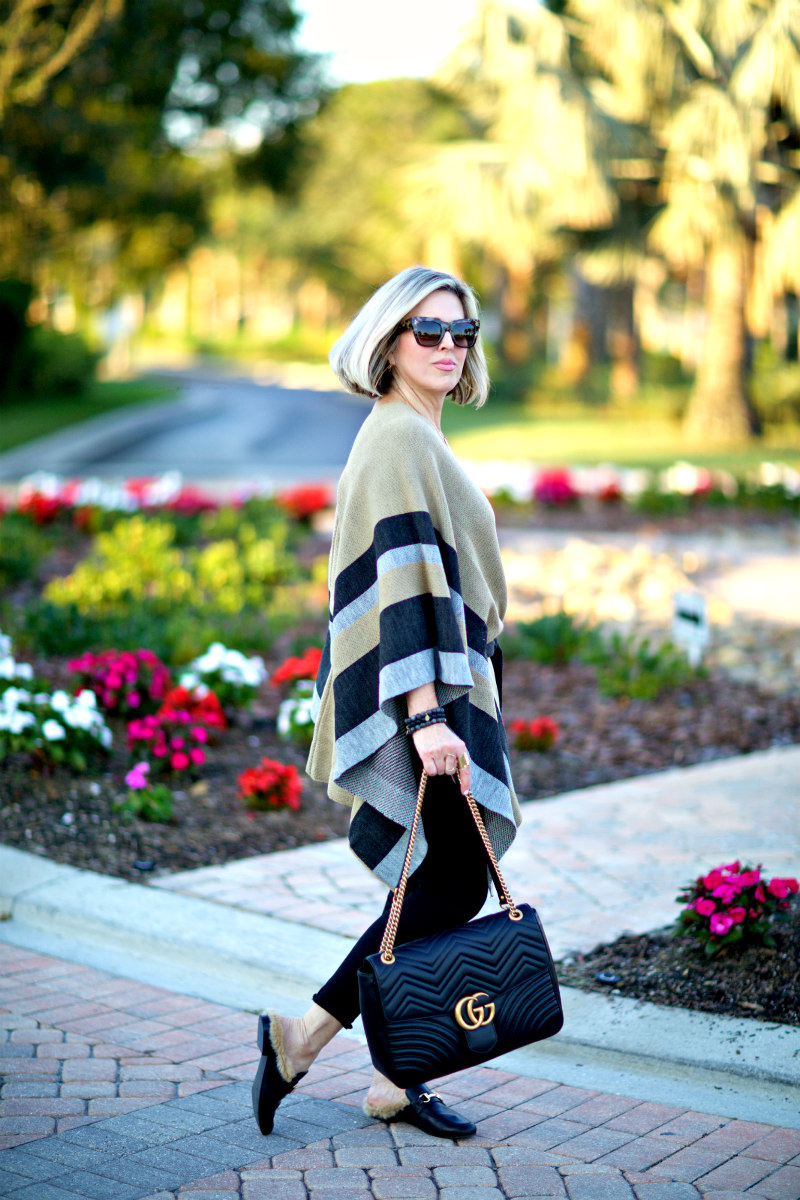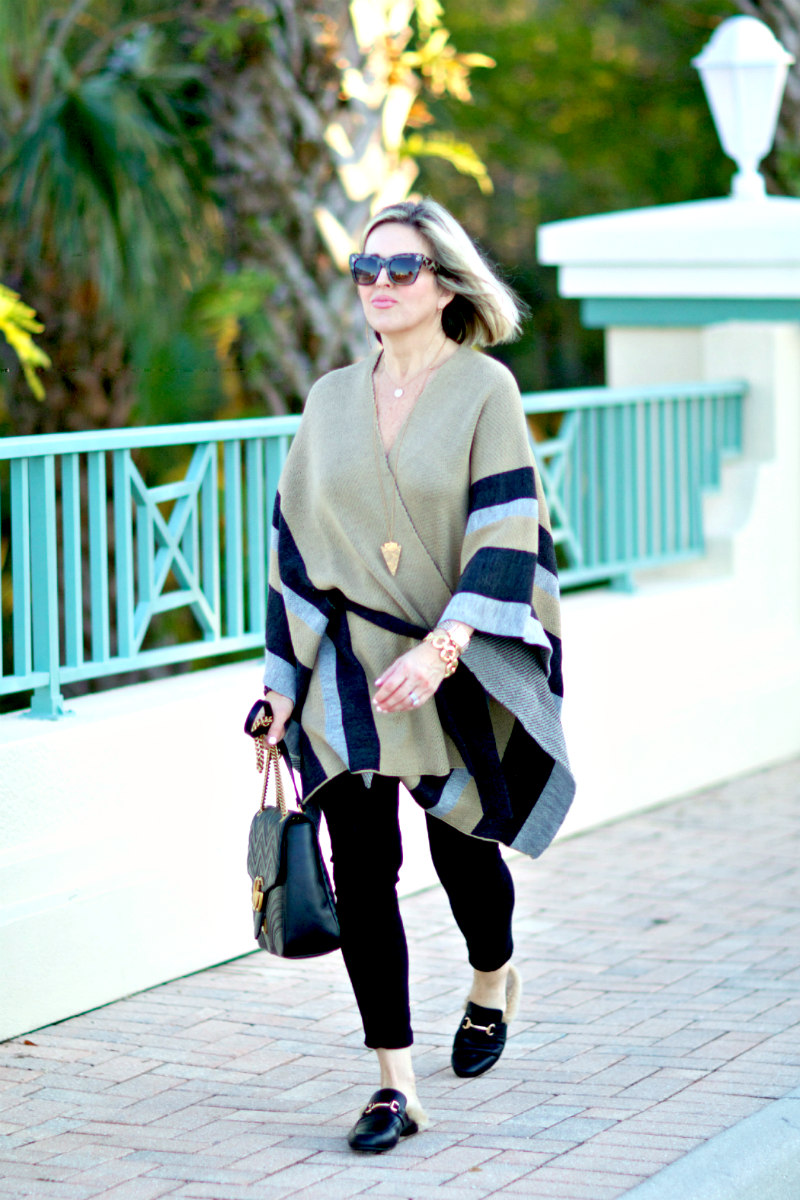 I've been living in these fur lined black loafers here.  They are very comfy!  You can also find a great knock off at Target here.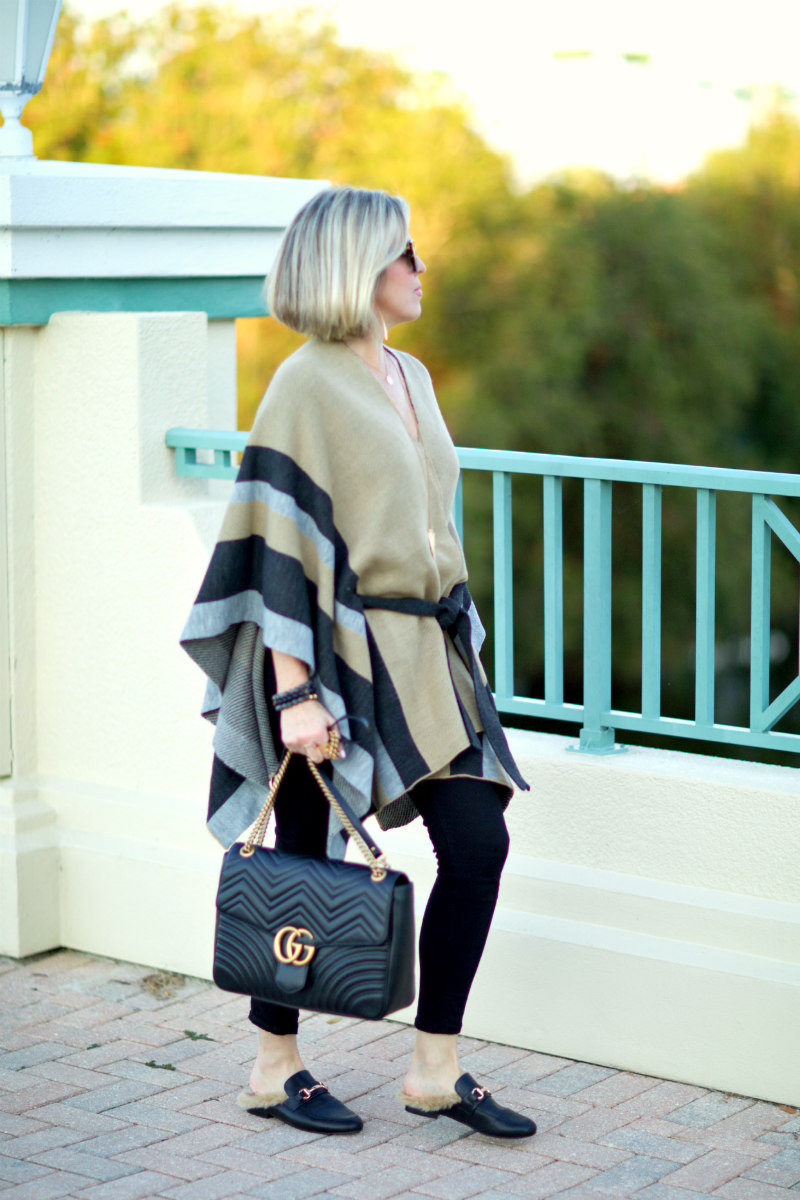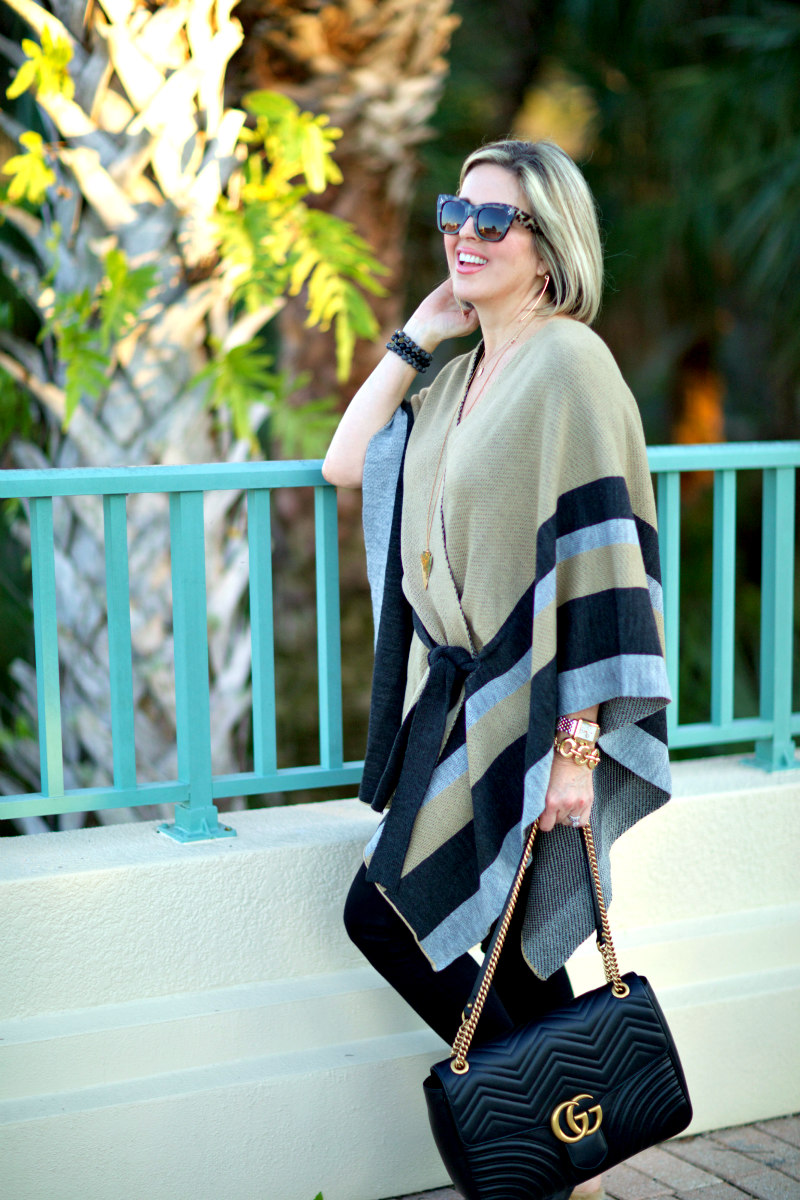 That's a wrap for 2017.  I want to wish everyone a happy, healthy and prosperous 2018!  May all your wishes and dreams come true!  Thanks for all the love and support this year.  Looking forward to another fresh and fabulous year ahead.
Peace and Love!
Ruana | Denim | Sunnies- Celine similar here | Black Beaded Bracelets| Watch | Bag | Shoes and less expensive option here | Arrowhead Necklace |