Happy Saturday everyone!  One more week before Christmas.  Are you ready?  Better not be, because I'm not!!  Yikes!  Good news is that there are SO many great sales as we head into the final stretch!  My blush fuzzy Anthropologie Cardigan here is on sale with free shipping!  If you've been following me for a while here, you know I ADORE cardigans!  They're cozy and so easy to style.  I have a bunch of them.  This one is called the pocketed eyelash cardigan and even though you can't see it on the model online, you can see in my photos the sides kind of drape down to form the pockets.  It looks so cute on and it's a nice twist on your run of the mill cardigan with pockets.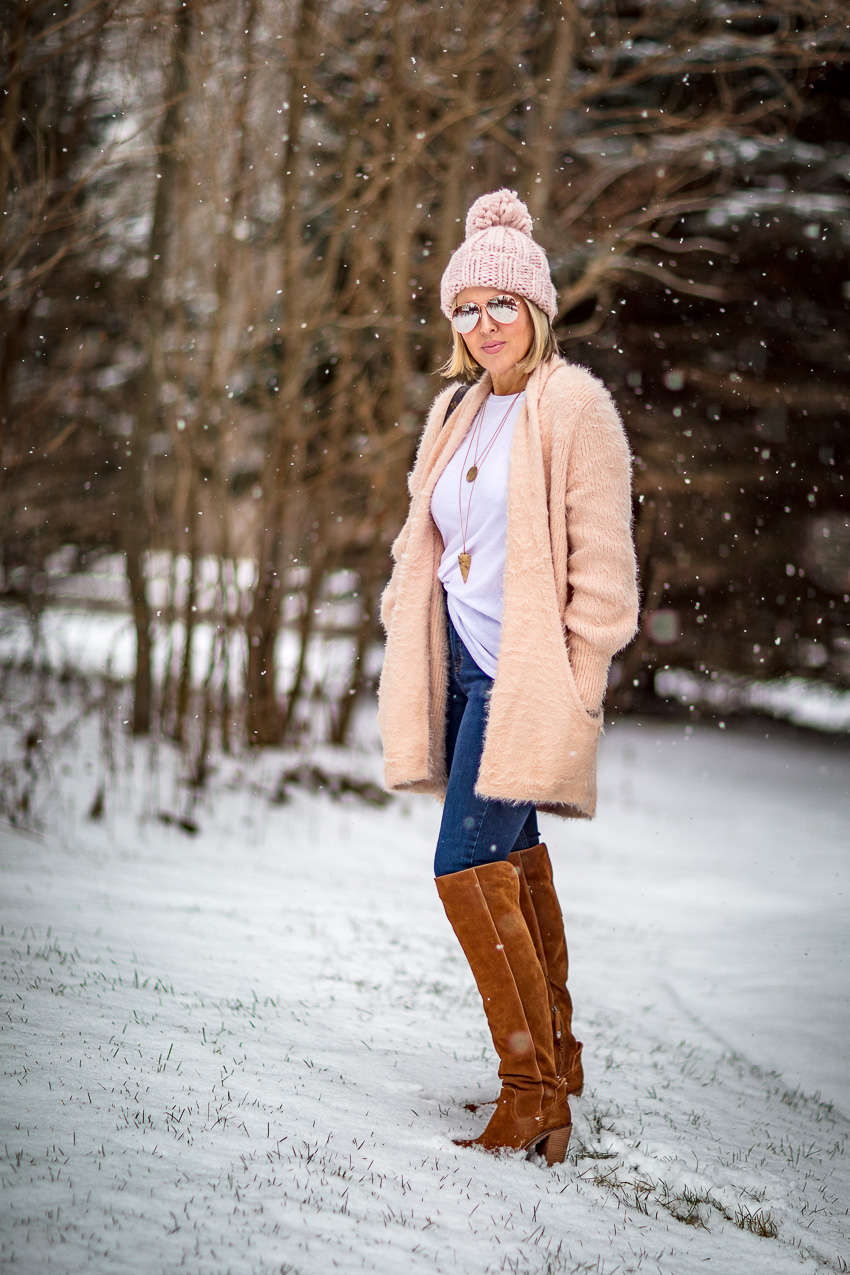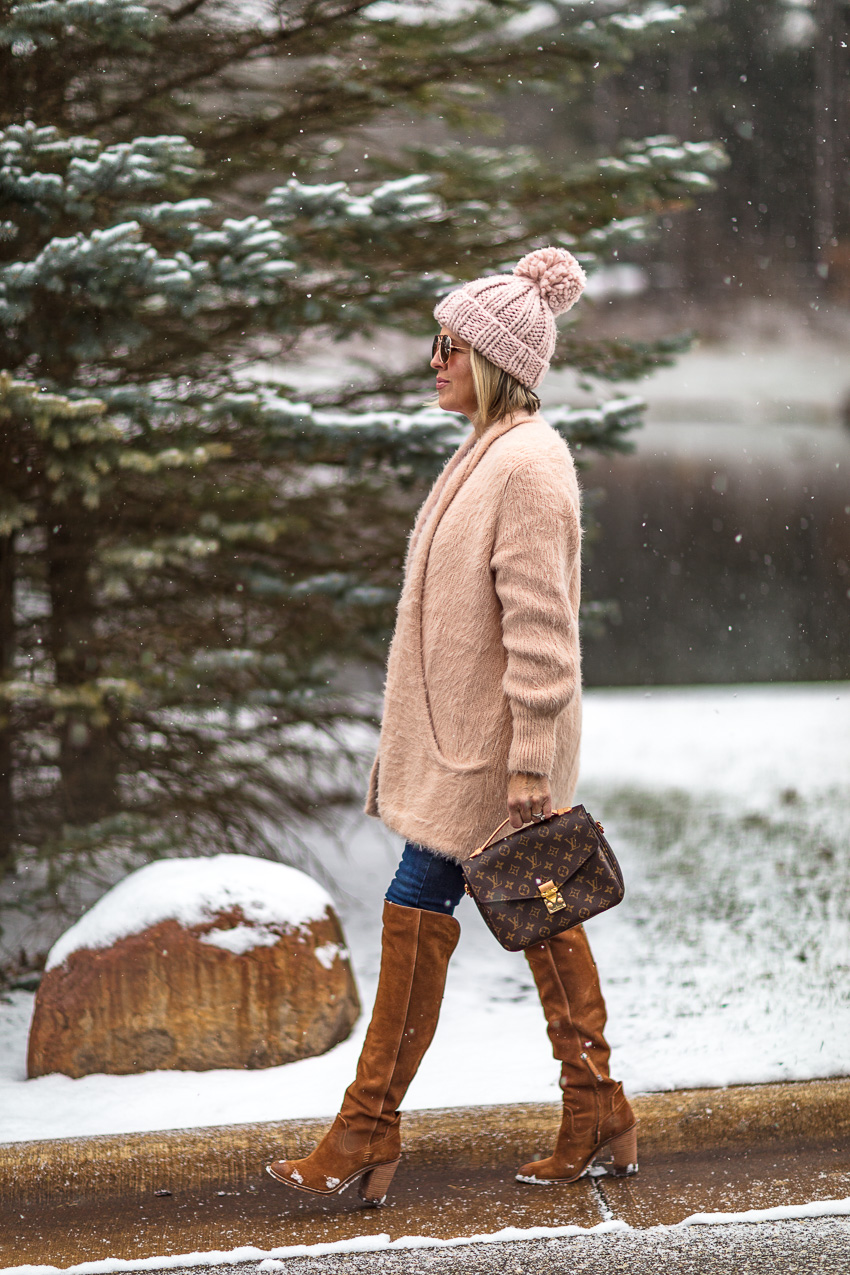 I also LOVE hats!  I got this chunky knit hat from TJmaxx but you can get one almost identical right here for under $13!  SCORE!  I love the grey one!  These won't be around long so make sure to get one!  There is a LONG winter ahead and chunky knit hats are so warm!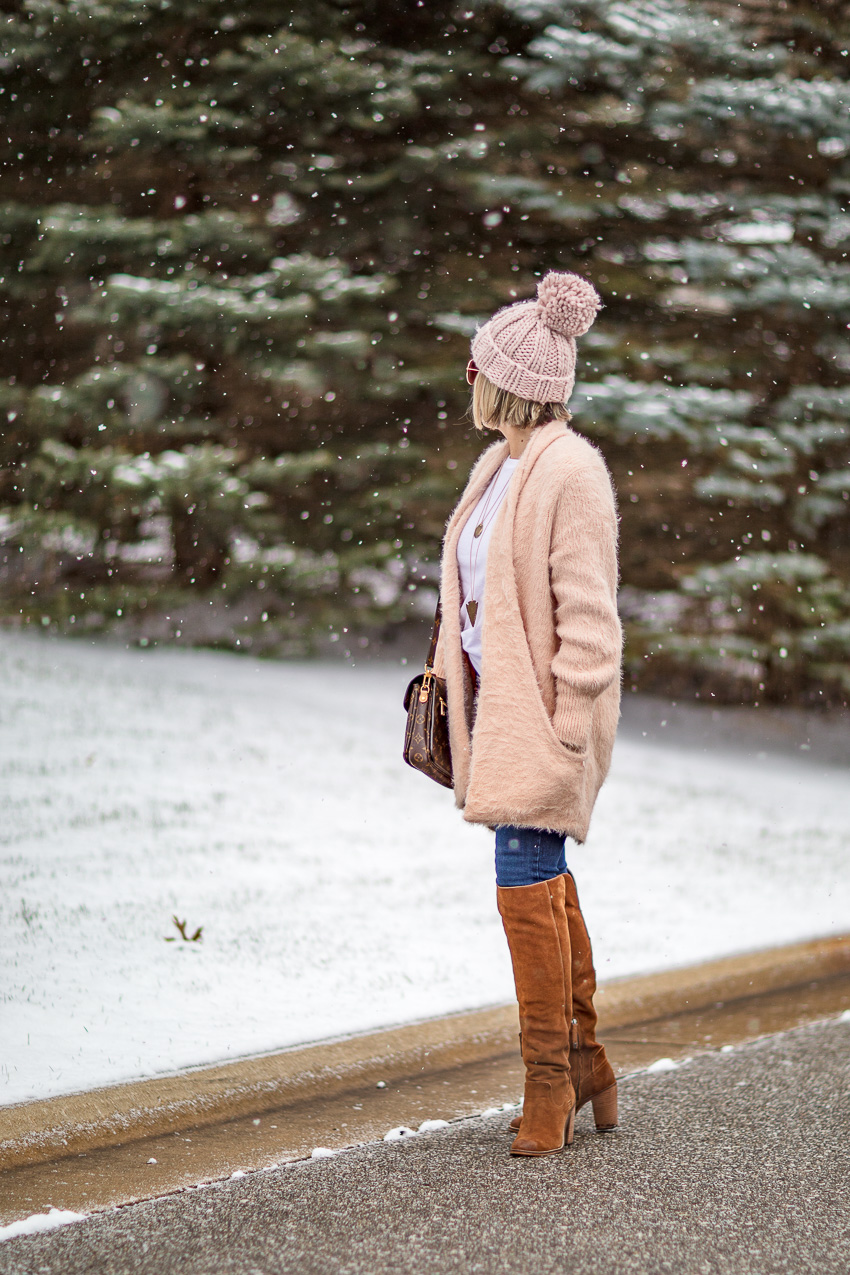 While I love hats I have to admit that I find it hard to make them look good if you have short hair!  You with me fellow short hair girls? Ughh!  I have to play around with them to make sure I have enough hair peeking out on the sides!  Otherwise, it is just a no go for me! Not all hats work either.  You just have to try them on and play around.
Funny story.  I loved the look of hats with long hair so much I took the plunge a few years ago and flew out West to get extensions!  Can you imagine the reaction I got when I told people I was hopping a plane to Laguna Beach for a hair appointment? 😉  It was a hoot.  They understood once they learned my husband flies for Delta and the price was right! Ha!  I call it my "mid-life crisis hair" LOL!!  It cost me an arm (or two) and a leg (and a half)  but it was awesome!  This is how it looked below.  In the end, I grew up and decided I would need to get a side job as it cost a fortune and it wasn't really me even though so many people loved it and told me I looked younger.   I'm a short hair girl for good now. (maybe ) 😉  If you'd like to know more about extensions and would like a blog post about my experience, make sure to comment below.  I'd be happy to tell you all about my experience including cost and stylist.  I had done a ton of research.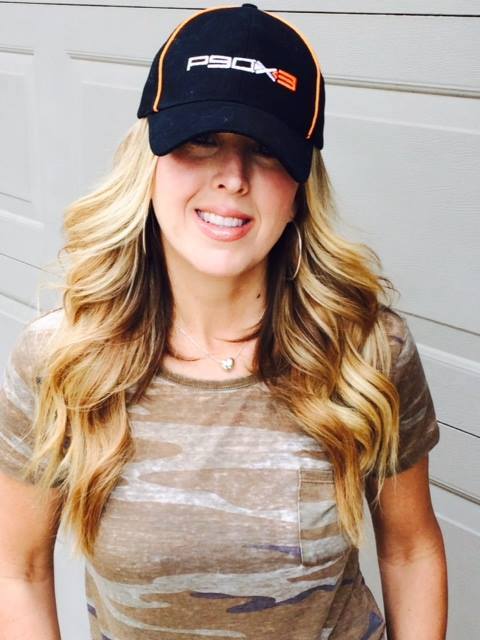 Before I wrap up, I've gotten a lot of miles out of my over-the-knee boots.  These Dolce Vita Ohanna boots have been my favorites.  Mine are a couple years old.  If you're in the market for a pair these are super close to mine.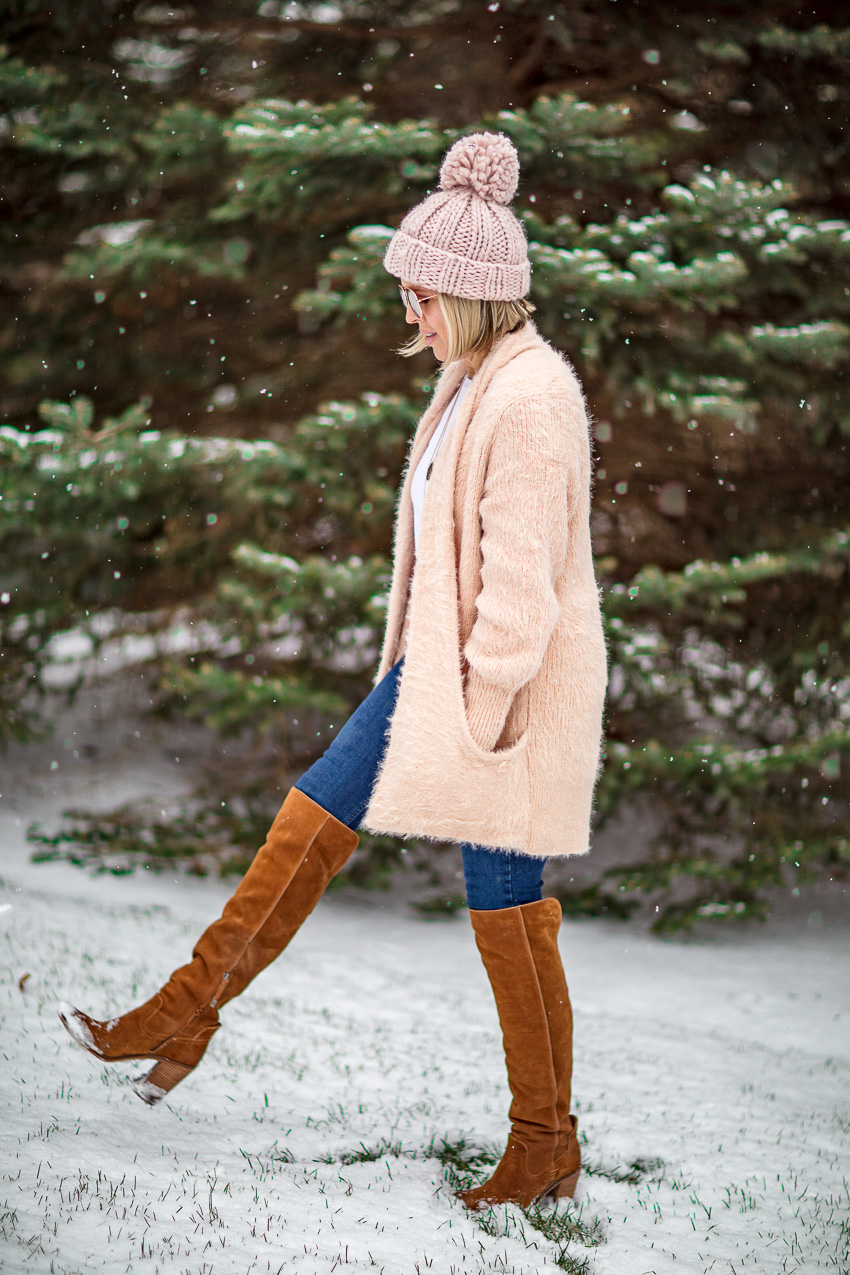 Hope you have a great weekend!  My boys play tennis and that's what most of my weekend involves.  That, and getting my meal plan ready for Christmas dinner.  Don't forget to sign up for emails below.  Each time I post, a notice will shoot straight to your inbox.  Also, Please leave any comments or questions below.  Stay pretty and thanks as always for stopping by!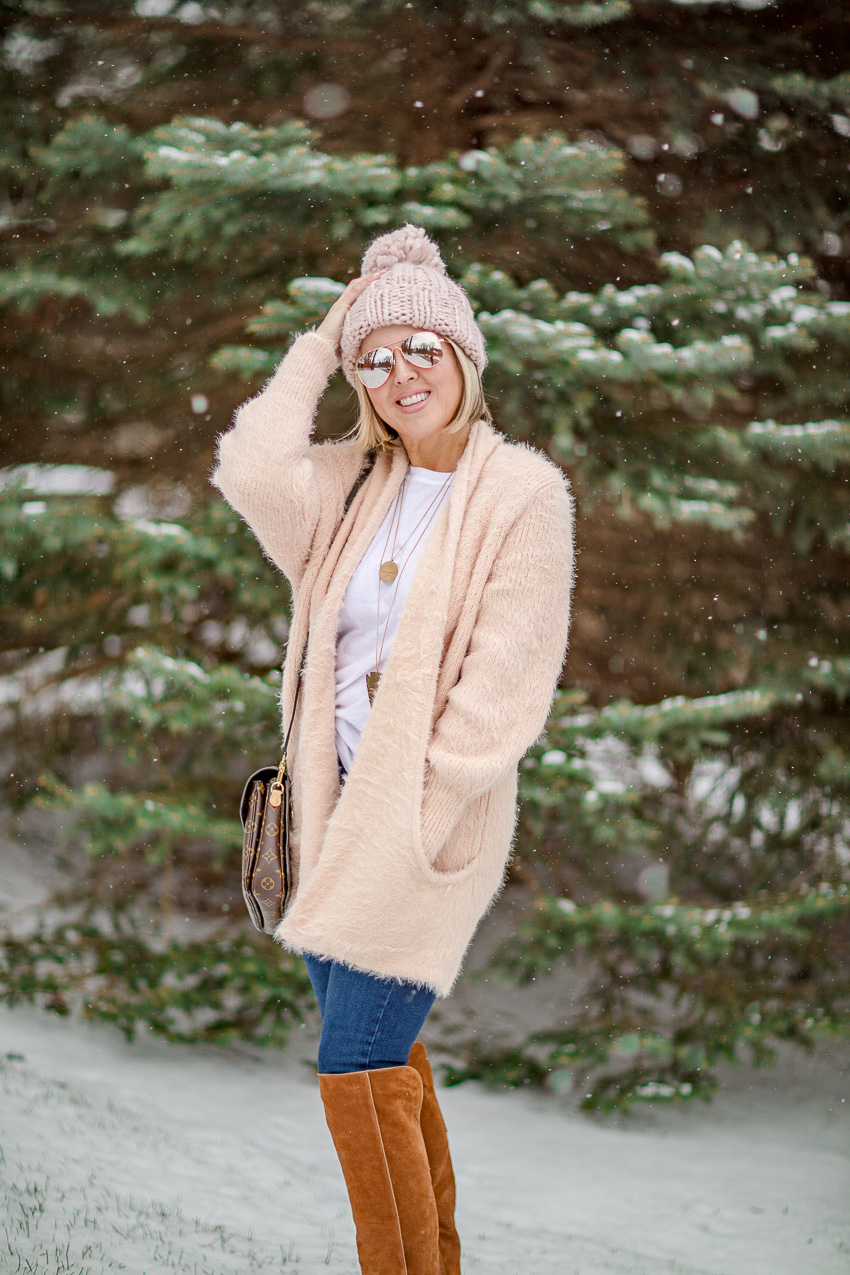 Cardigan here | Hat-similar here | Boots – similar here | Sunglasses here | Bag here | Arrowhead Necklace here |