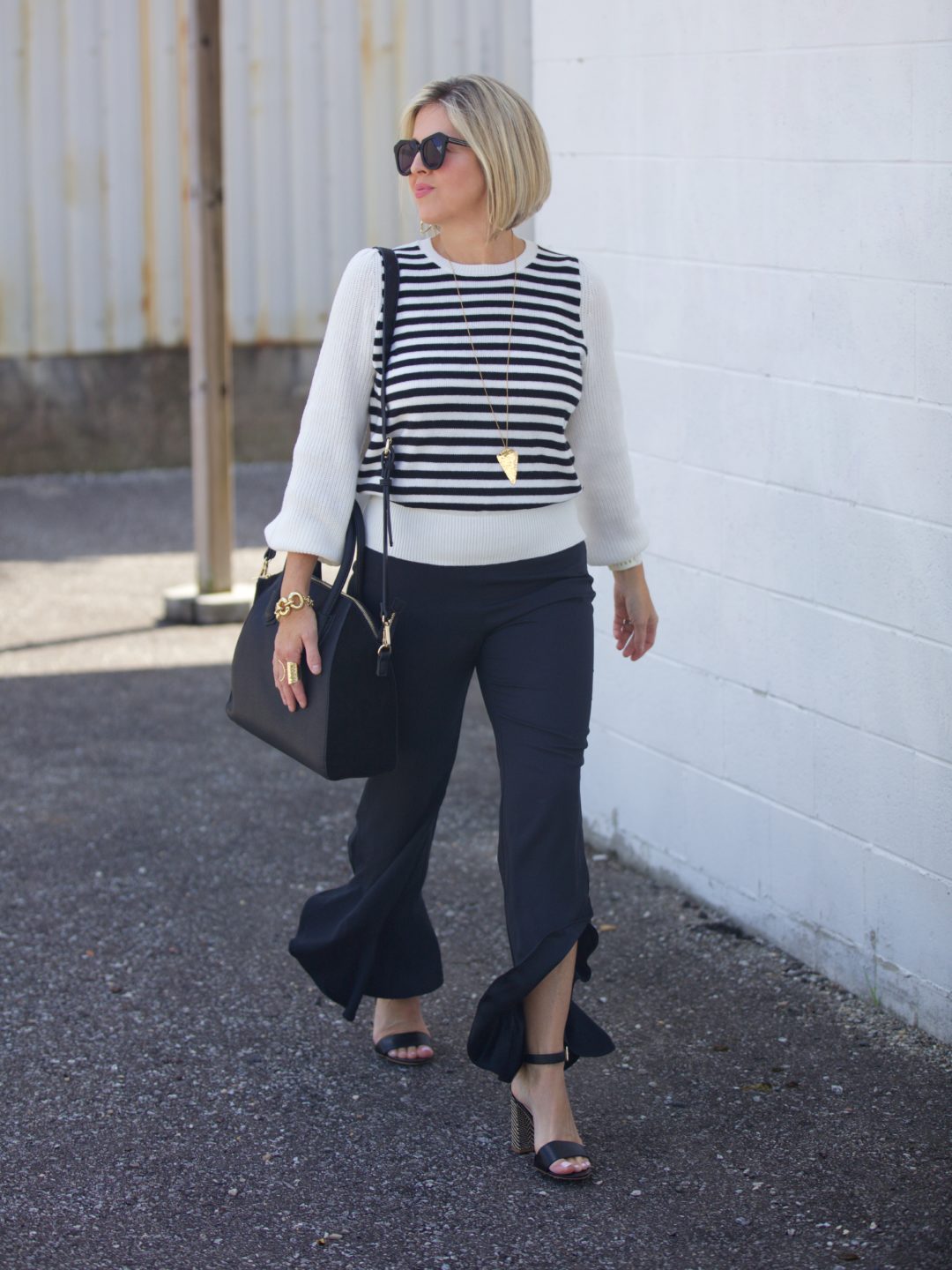 Black and White and Target all over!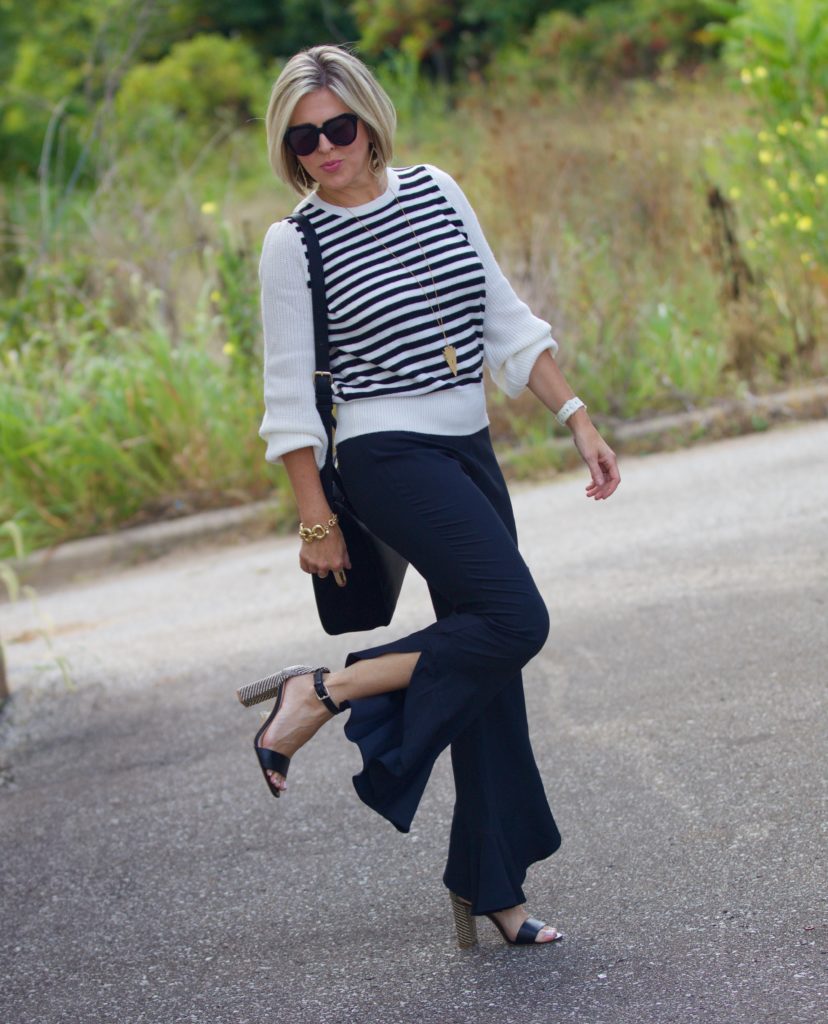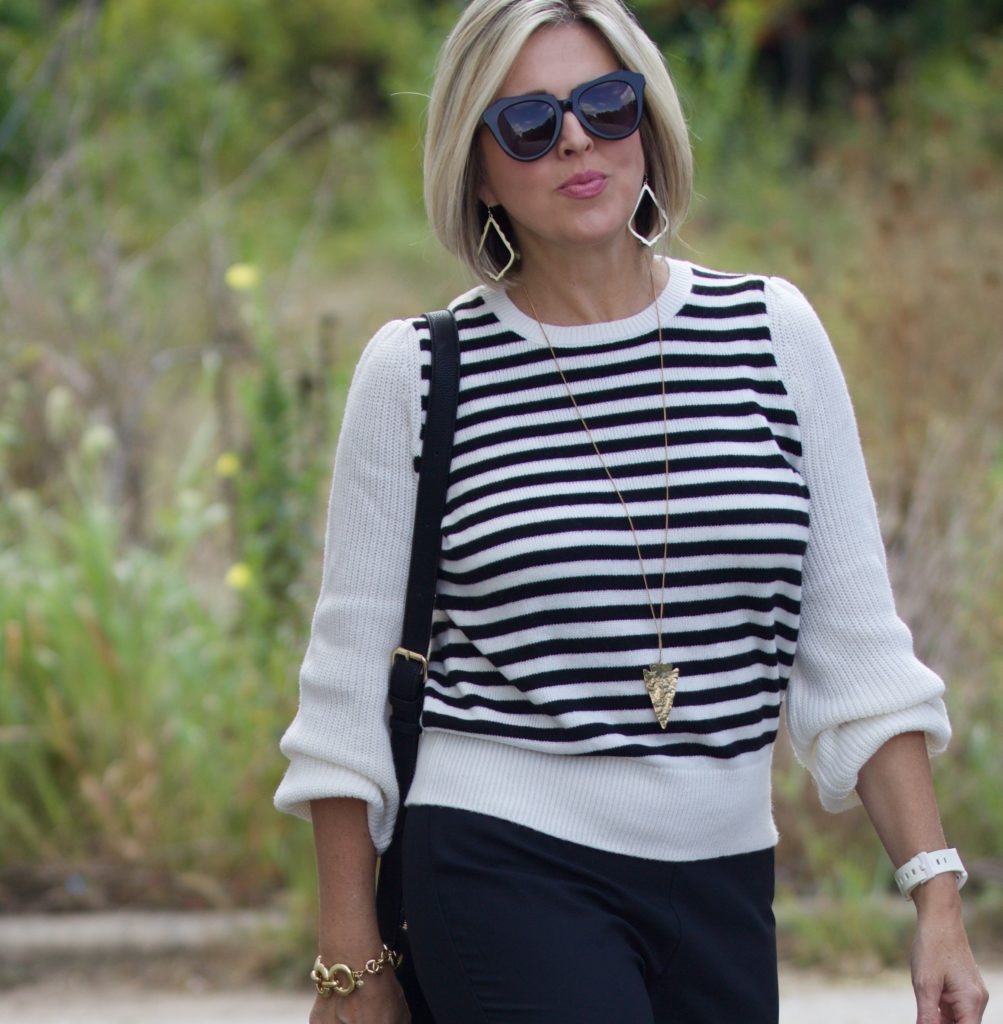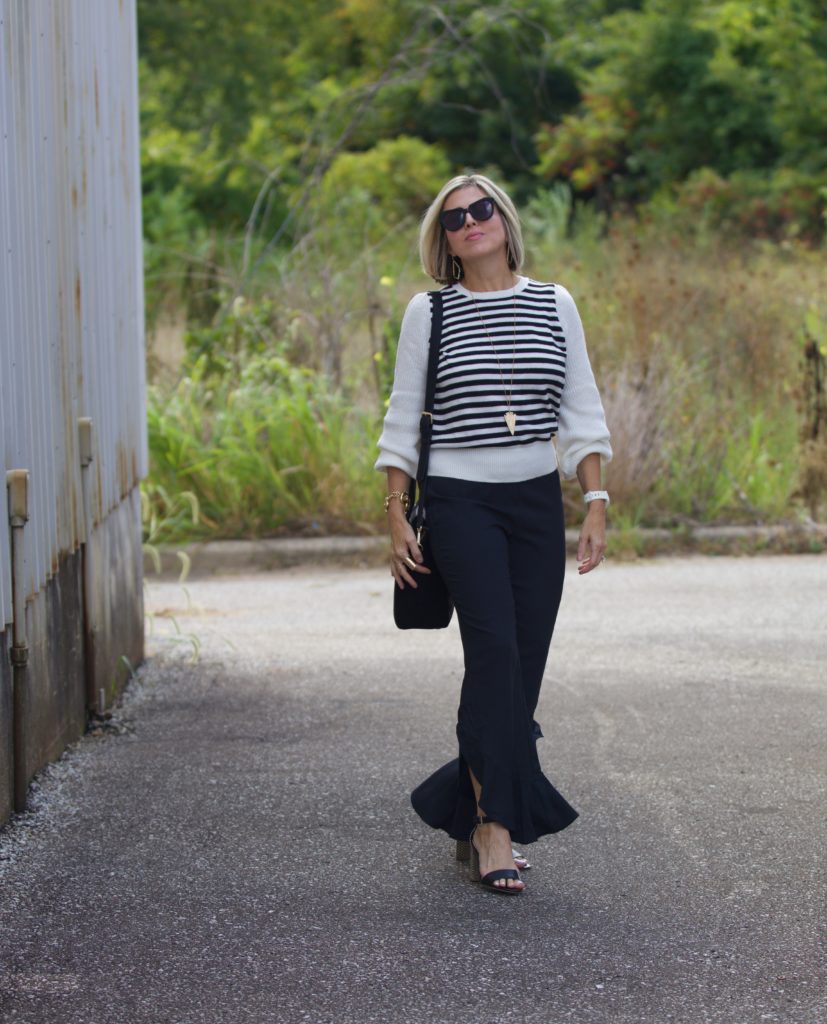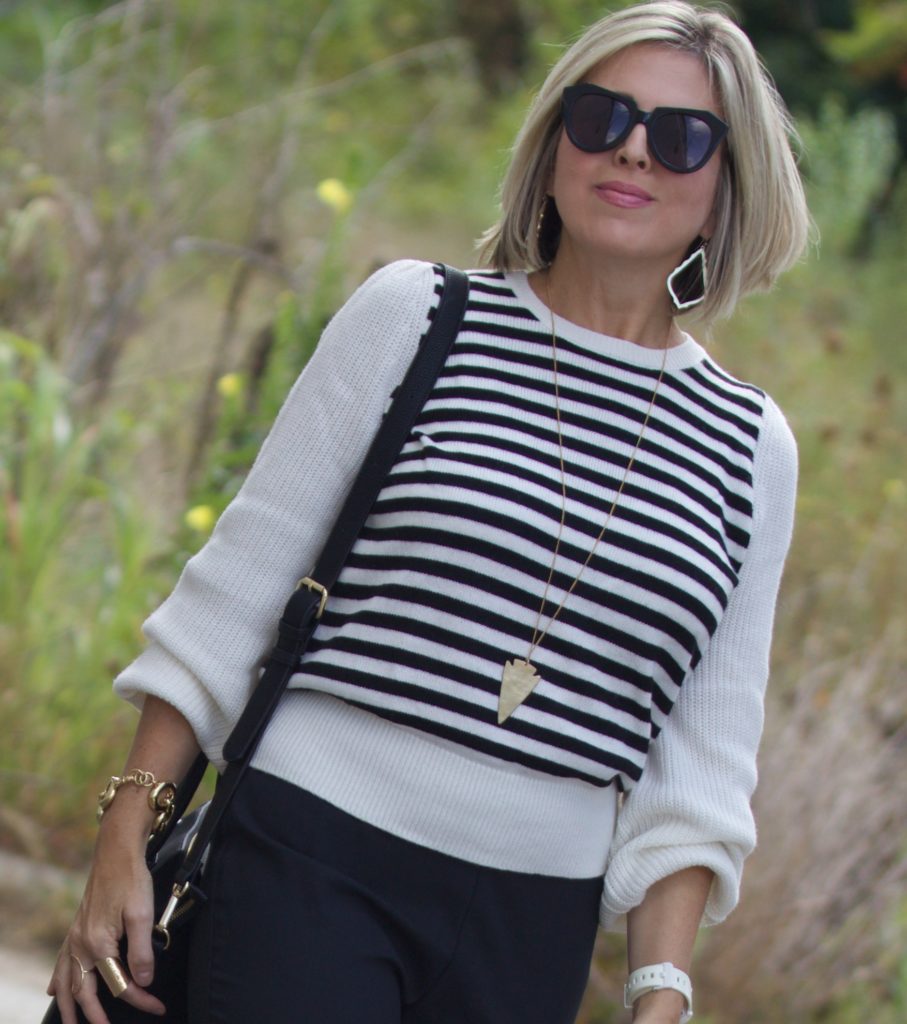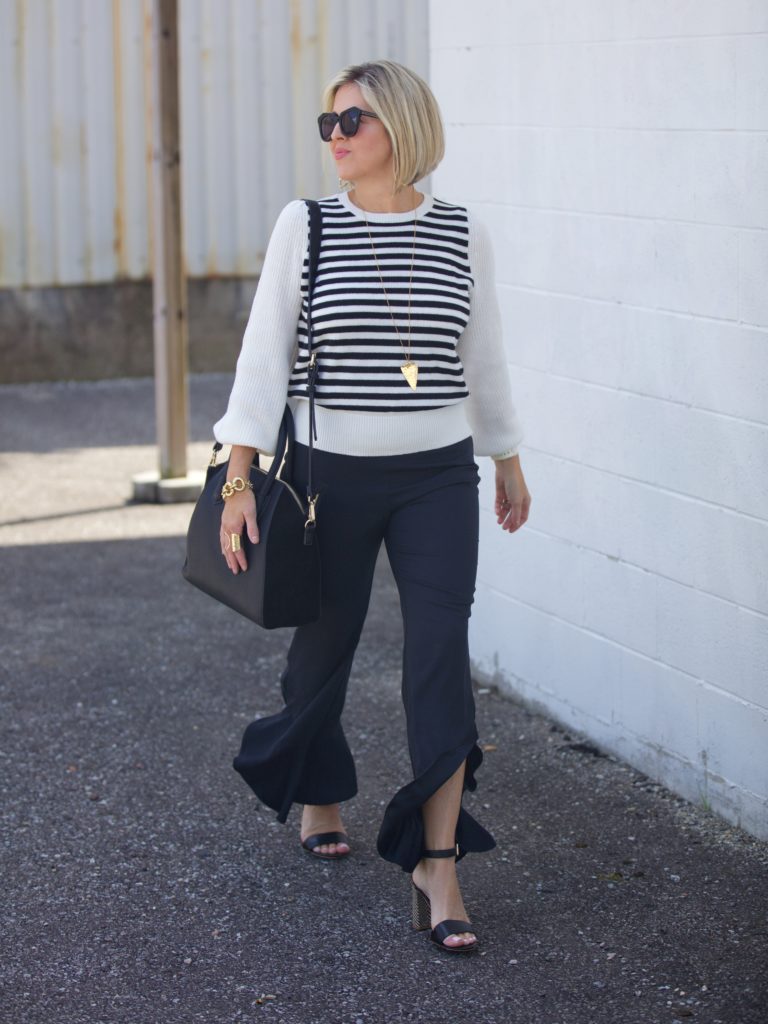 SWEATER | PANTS | BAG also HERE nearly the same | SUNNIES  | NECKLACE | EARRINGS | SHOES- Marshalls – similar HERE | CUFF RING | OVAL RING  | LIPSTICK in color Obsessed
Today's look by Target!  Who'd think right?  Actually, Target has some super cute lines!.  The line Who, What, Wear is one of my favorites!  This Sweater has  beautiful features including voluminous sleeves! (It would also look great with a pair of destroyed black denim!)  The knit is soft and comfy…and the pants?  OMGEEE!  How adorable is the frilled hem on these?  Makes me want to dance the Salsa!  LOL! They have a side zip.  They're lightweight and have a nice, flattering fit.  I'm wearing a medium in the sweater and size 6 in the pants for reference.  As we are already midweek i'm super concerned about  hurricane Irma heading for the U.S. this weekend.   We have a place near Naples.  I hope our friends and  everyone in its path takes precautions and stays safe.  Talk about a one – two punch.  Not sure how much more devastation we can take in 2 week's time!  Meantime, we are going to try to hop a flight this weekend to Paris to celebrate my birthday which is not until next month…but September is about the slowest month (if you can call it that) in the airlines.  If you haven't gathered from previous posts, my husband is a Delta pilot so we fly standby.  Fingers crossed we can get there (and back) and show the boys Paris for a few days.  They can't be out of school too long so it will be a very quick sightseeing trip.  If you have any tips for travel to Pairs, please comment below.  I might be MIA for about a week. We'll see how everything plays out.  Thanks for stopping by!